On The Beat with Anup Sastry of Monuments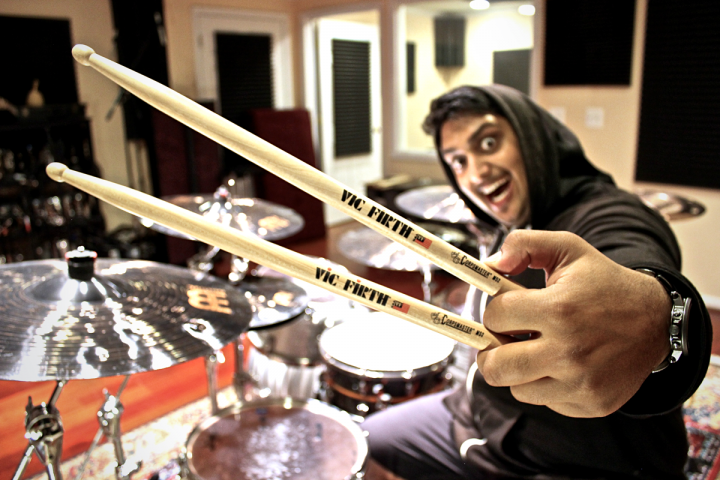 Hi MD, my name is Anup Sastry and I play drums in a band called Monuments. Below is a video of me recording my band's song "Quasimodo" for the Creative Live Boot Camp with engineer/producer Eyal Levi. We spent a lot of time choosing drums, tuning, miking, and checking everything before recording the song. It's not a final mix, but rather a raw live stereo feed right out of the board. You can hear the actual drum mix and edits when you take the course with Eyal.
The Boot Camp covers a very thorough procedure of getting drums tones and tracking drums. It also covers the same for guitars, bass, and vocals. Not everyone has access to a large console and a big drum room, but a lot of the concepts discussed in the course are still applicable to even the smallest of setups. There's a lot of knowledge, tips, and tricks that can be taken from the course.
I had a lot of fun working with Eyal, Matt Brown (our amazing drum tech), and the Creative Live team. It's also an absolute honor to have Modern Drummer be a part of all of this—the team at the magazine is amazing, and I appreciate the opportunity to work with them. Advertisement
Monuments is now on the road with the Contortionist, Entheos, and SleepMakesWaves, through April and May. The tour takes us through the US and Canada and all the dates are listed on our Facebook page at https://www.facebook.com/thisismonuments.
Come check out a show and hang out!
Watch the exclusive video for Modern Drummer of Monuments' "Quasimodo" here: