News: "Let Them Rock??? Keeps Dreams Rolling by Funding Music Scholarships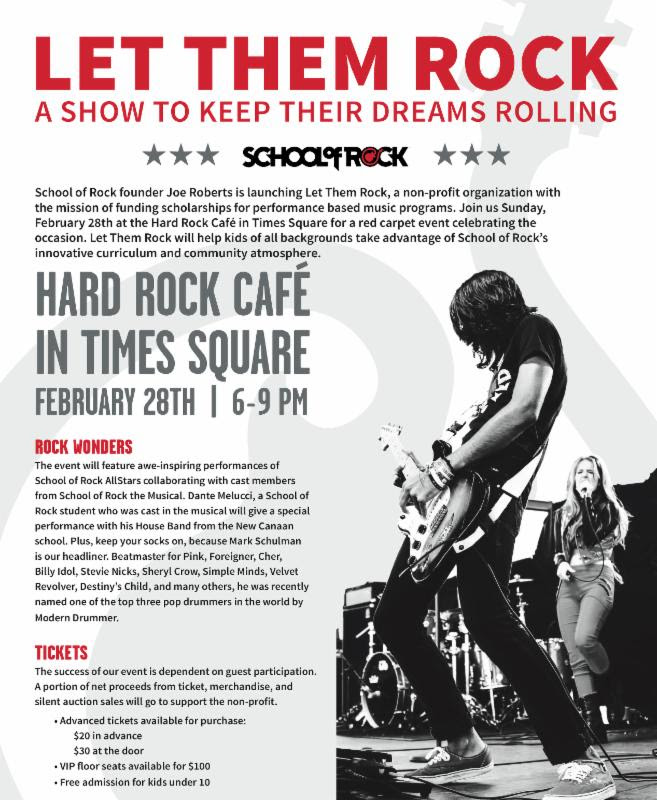 School of Rock founder Joe Roberts is launching Let Them Rock, a non-profit organization with the mission of funding scholarships for performance-based music programs. A red carpet event will take place 6 to 9 pm, Sunday, February 28, at the Hard Rock Café in Times Square, NYC, to celebrate the occasion. Let Them Rock will help kids of all backgrounds take advantage of School of Rock's innovative curriculum and community atmosphere.
The event will feature performances by the School of Rock All-Stars collaborating with cast members from School of Rock, the Musical. Dante Melucci, a School of Rock student who was cast in the musical, will give a special performance with his house band from the New Canaan school.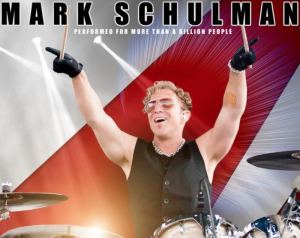 Mark Schulman is the event's headliner. Beatmaster for Pink, Foreigner, Cher, Billy Idol, Stevie Nicks, Sheryl Crow, Simple Minds, Velvet Revolver, Destiny's Child, and many others, Mark was recently name one of the top three pop drummers in the world by Modern Drummer. Advertisement
The success of the event is dependent on guest participation. A portion of net proceeds from ticket, merchandise, and silent auction sales will go to support the non-profit.
Advanced tickets are available now for $20 or $30 at the door. VIP floor seats are available for $100 and admission is free for children under ten.
For tickets, visit www.schoolofrock.com/let-them-rock.