News: Drum Ambition Offers Video Lessons for Beginners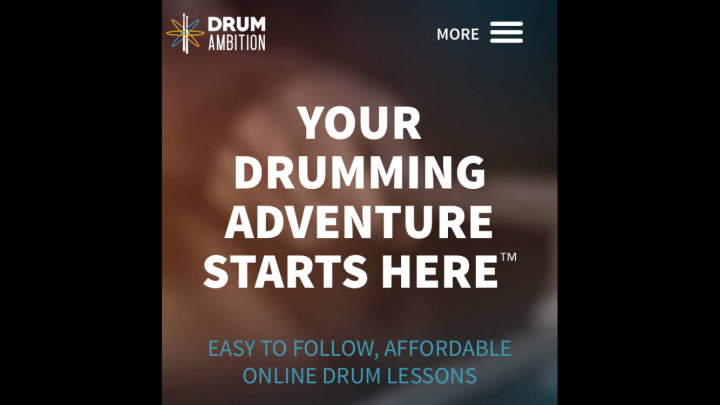 Launched in January 2016, Drum Ambition is a website that provides video lessons for beginner drummers. Founded and presented by Simon DasGupta, Drum Ambition is ideal for students who are working with a teacher and would like to utilize a low-cost supplement to lessons.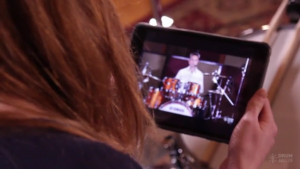 Shot in HD with eight different camera angles, Drum Ambition features on-screen scrolling music notation, downloadable sheet music, audio files, special feature videos, news, glossary, and blog, all hosted on an interactive website.
Drum Ambition will consist of four modules. Recently launched, module one includes thirty-five videos, each lasting an average of ten minutes in duration. Twenty videos are drumset instruction and ten are music notation and reading videos. There are also special feature videos on topics such as grip, bass drum technique, positioning, and posture. Advertisement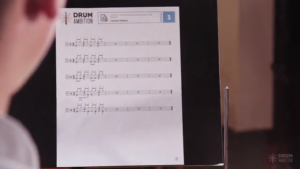 Founder and presenter of Drum Ambition, Simon DasGupta also runs San Diego Drum Lessons and has been teaching drums for over twenty years. His playing background includes cruise ships, theater, television, and radio.
Drum Ambition memberships cost $14.99 per month and may be cancelled at any time. Payments are taken by Stripe, a secure payment facility. Additionally, Drum Ambition Connect is a free service that connects customers with local teachers when they are ready to make that step.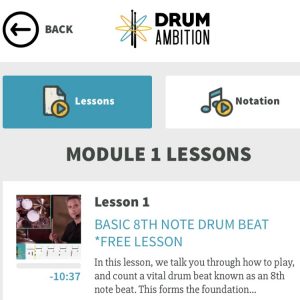 Drum Ambition's social charter, Drumming for Good, supports global initiatives by donating $1 per month from every subscription to a chosen charity.
Drum Ambition partners with Yamaha Drums, Zildjian, Meinl Percussion, Vic Firth, Evans, Protection Racket, and Audix.
For more information, visit www.drumambition.com.