On the Beat With Ed Francis of Rhythm Workshops: A Magical Music Mission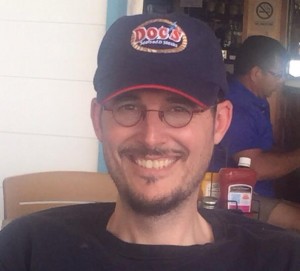 Happy drumming everyone! My name is Ed Francis (Mr. Ed) and I'm the cofounder and executive director at Rhythm Workshops as well as a drum coach at Round Rock Drums—I have the best job(s) in the world.
Rhythm Workshops (a 501c3 nonprofit organization) is dedicated to bringing musical experiences into the community by focusing on groups of people who have little access to making music.
It's amazing to witness the eye-opening wonder kids experience when they begin believing in themselves and their abilities. Our nonprofit is aimed at helping kids discover their unique talents through hands-on experiences provided through our programs. Our workshops are created to have girls and boys experience what it's like to play the drums in a caring and supportive atmosphere and is a free gift to all kids who participate. And I've been able to drum-up support while making a difference in the lives of kids. Magic happens when what one loves to do is also what one does.
We're excited about our "I Can Drum" program where kids in Title 1 schools not only receive complimentary drum lessons, but also perform in front of live audiences at a variety of exciting locations. These kids have performed at Austin X Games, auditioned for America's Got Talent, and were even featured on Drum Talk TV. We go to Special Olympics' events, schools, and anywhere there are groups of kids. Advertisement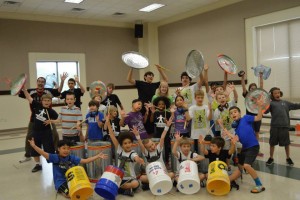 It is also our pleasure to hand out our annual scholarship to a deserving student who receives free weekly drum lessons at Round Rock Drums for an entire year! We believe that economics shouldn't be a barrier to experiencing a life filled with the love of drumming.
Drumming has been more than just something fun for me to do, it's also become a constructive way to deal with life and express myself in meaningful and helpful ways. Through my lifelong journey of drumming, I have learned how to assist others as they meander through the sometimes-unforgiving challenges of life. A slice of my story can be found on the pages of From Bullied to Brilliant, a wonderful book written by Karen Clarke, which focuses on how to turn negative experiences into opportunities for growth. My background is filled with challenges and I'm glad to have found drumming—or did it find me? Here is a short mini documentary which helps to communicate my personal story:
I look forward to hearing from you. We have a huge heart for helping kids and it's fantastic to be a part of a close knit drumming community. To email us, please go to grant@rhythmworkshops.org.
Watch Rhythm Workshop Documentary here:
For more information, visit http://rhythmworkshops.org and http://roundrockdrums.com.