Roger Taylor Discusses Duran Duran's <em>Paper Gods</em> Track by Track
By Billy Amendola
Roger Taylor and the hit-making British "new romantic" band Duran Duran are back on the road, promoting their fourteenth album, Paper Gods. Taylor, who originally joined Duran Duran in 1979—replacing a drum machine—takes us through the release track-by-track.
"Paper Gods" The writing of the verse on this revolved around a simple four-on-the-floor and an interesting tom sound from my Roland TD-40 kit, which incorporated notes that, if you listen carefully, come at the end of every two-bar sequence. On the extended middle section, we have to take our hats off to our mixer, Mark "Spike" Stent, who created some amazing crunchy loops to really give the song a different dynamic. This is one of the most challenging songs to play live. But we managed to take a lot of the original samples from the backing tracks and put them into trigger pads, so I can now play the parts manually while staying true to the original recording.
"Last Night in the City" This started off with a much more acoustic sound that was traditional both sonically and in arrangement. However, over the two years we spent in the studio, the song became much more electronic and now gives a healthy nod to the EDM phenomenon, with masses of overlaid electronic percussion. I've never been afraid of electronic drums, since I saw Kraftwerk perform in 1976. Advertisement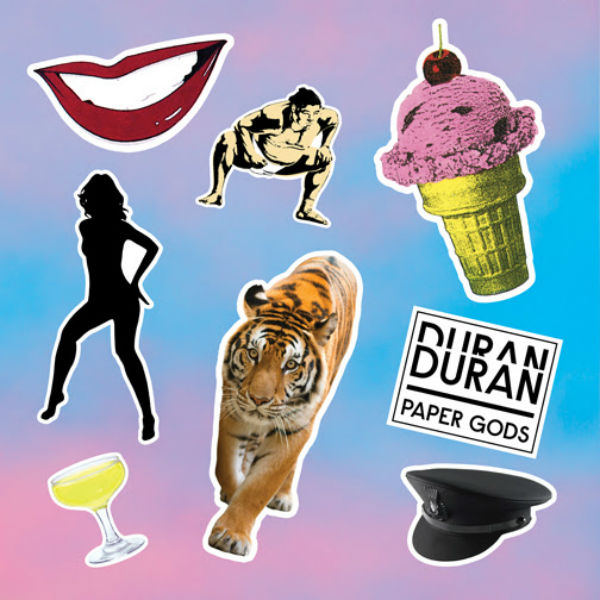 "You Kill Me With Silence" I started this song with producer Ben "Mr." Hudson on my Roland TD-40 kit, which I had recently taken delivery of. Ben suggested that I use my right hand/stick on the kick drum pad, which actually created an interesting loping hip-hop feel to the groove. I then played a tom part for the chorus on the Roland kit, which, interestingly enough, was overlaid with tom samples from my real kit. It resulted in the drums sounding very live and organic on the choruses.
"Pressure Off" I have to sing praise to Mark Ronson and Nile Rodgers for this one. Mark brought in a really funky loop that I just played along to, creating a nice groove on my Tama kit—which Mark always strips down to bass drum, snare, and hi-hat. Nile walks in and just jams with the Fender that wrote a billion dollars' worth of hits, while JT [John Taylor] hits the groove, and we know the makings of a great song are in motion.
"Face for Today" Wow…we went 'round the block with this one. This started in a very traditional manner as well, and then got "electro'd up" over the two years of making Paper Gods. Our last album, All You Need Is Now, was very old-school in a way, a return to the roots of the band, so we decided to do something very different with this album. Advertisement
"Dancephobia" For me, this is the closest we get to Daft Punk and Deadmaus. It's a four-on-the-floor, club-ready groove—surely enough to cure anyone of "dancephobia." Josh Blair, our steadfast and talented engineer/programmer/musician/producer, suggested that I try playing the staccato roll on the chorus in an unusual place, in the way that Ringo Starr often did with Beatles.
"What Are the Chances"? This is one of the first songs that we wrote for the project at guitarist Dom Brown's studio in Wandsworth. We had set up as a four-piece live band plus vocals, and I remember that Simon was being deafened every time I whacked my snare drum, so we had to erect a sound baffle between me and him, which solved the problem. We came up with some great ideas in that room. The main observation about this song in its early days was that it sounded a little like the band Oasis; it then went through many months of reworking until we got to the final product, which is, in my opinion, one of the strongest songs on the album.
"Sunset Garage" This is probably one of the more "classic"-sounding songs on the album. The drums were really inspired by Ben Hudson, who said, "Let's have a bit of Bev Bevan [Electric Light Orchestra] in the room." I loosened my hi-hats, stomped on the kick drum, and let the "Bev within" loose. ELO have become one of my favorite bands over the years—those songs are killer! The chorus on this song is just JT and me doing our thing. Advertisement
"Change the Skyline" This is one of those strange occurrences where the original drum part, which was the basis of another song, becomes the backbeat to an entirely different song. The song went through many, many changes and ended up totally different, but the drums remained unchanged. Little-known fact: this song was co-written by a famous front man from another celebrated band, but he has requested to remain nameless forever!
"Butterfly Girl" One of my favorite grooves on the record, with the drums and bass remaining "true to themselves." Thank you, Josh Blair and Spike Stent, for an amazing kit sound.
"Only in Dreams" Written during the Nile Rodgers/Mark Ronson sessions. Mark knows a good groove when he hears one, and immediately seized upon this when I played it, with echoes of '80s funk in there. I love JT's bass line and Nile's silver-threaded rhythm guitar parts.
"The Universe Alone" This was almost a drum-less ballad at one point. Grandiose, Bond-esque, and glorious as it is, I do love it when the drum and bass kick in, taking the track to another level that gives it "Duran-ness." I particularly like the way the drums start off very tight and syncopated, then open up and become more and more distorted at the end of the song. A wonderful way to end our fourteenth album! Advertisement
For tour dates and more on Roger Taylor and Duran Duran, go to duranduran.com.