On the Beat With Kurt Wubbenhorst of One Hundred Thousand: Breaking Through With Cohesiveness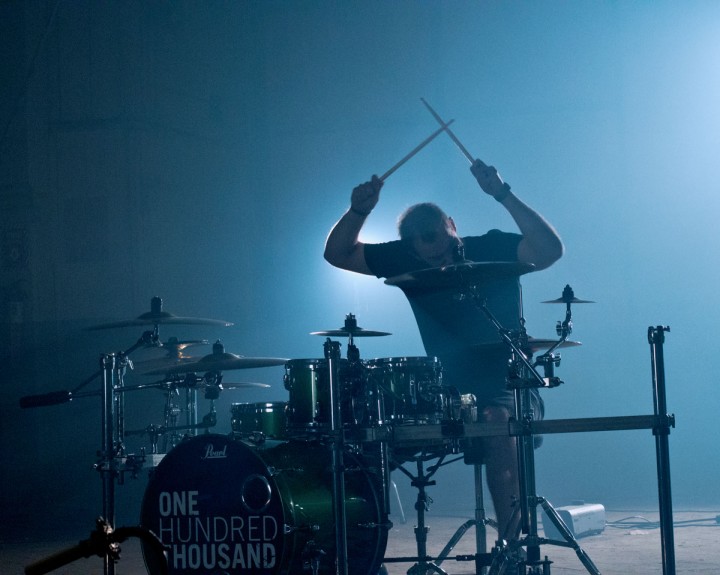 Hi MD, I was fourteen when I sat behind a drumkit for the first time, and I had a mission. It wasn't to play like my drum heroes—frankly, I didn't have any yet. But I had songs, and I was out-writing my playing abilities. I had to change that.
By the time I grabbed a set of drumsticks, I had already been playing piano, guitar, and bass. Drumming wasn't just inevitable, but transformative. Since I'm an only child most of my adolescent projects were a one-man operation, including writing and recording music. Somewhere along the way I joined a band and began figuring out the whole teamwork thing.
I'm fascinated by how individual components can work together to make something great. A lot of people can do one thing well, but creating a context where everything works together cohesively—that's where true connective breakthroughs happen. At fourteen, it spurred my obsession with music and my fascination with cars. Now, it shapes how I run my business. Advertisement
My love for drumming translated to teaching at sixteen years old and music education has been in my life ever since. Eventually I made it to college and earned a degree in Music Education with percussion as my instrument of study.
Fourteen years after those first blisters on my hands: I'm the co-owner of Architekt Music—a lesson and recording studio, live venue, and artist management company which I founded with my college roommate and former bandmate. We're home to Sevendust's latest three releases, Thank You Scientist, 3 Years Hollow, Candlelight Red, and many more. It's amazing how many bands remark on how music education keeps them connected to why they're there.
I've had the privilege of leading our talented group of schooled music teachers since 2010. Like most music lessons, each teacher has brought something unique and valuable to the table in an effort to create a greater collective success. As Director of Education, I learn so much about myself as a drummer, and find the breakthroughs of my students so rewarding. From improved math grades, to overcoming severe social anxiety, to incredible skills behind the kit, unpredictable and life altering changes that I experienced drumming are constantly reflected back to me. Advertisement
I'm also drummer and a primary songwriter for progressive hard rock band One Hundred Thousand. The goal of our band is congruent with the same "sum-is-greater-than-the-parts" mentality. I hope you'll hear that. Most of my songwriting is done on guitar and/or piano, and the rest of band collaborates. I'm extremely fortunate to have bandmates that have both excellent chops and low-drama, low-ego personalities (even our singer!), which makes collaboration easy. We strive to create interesting parts melodically and rhythmically, and then get on the kit to serve only the song.
I also record sessions and tour with other artists. Most recently I joined Sevendust on tour as a keyboardist.
One Hundred Thousand will soon be releasing a full-length album titled The Forms in Which They Appear.
Log onto www.ohtband.com for more updates.
Watch One Hundred Thousand drummer Kurt Wubbenhorst play "Type Stolen" off the EP Rise here.