News: LA Percussion Rentals Celebrates Milestone Anniversary and Launches New Website
LA Percussion Rentals (LAPR), the percussion and backline rental company for some of the most respected live and recording acts worldwide, is celebrating a decade in business. At the company's tenth anniversary party, the husband and wife owners revealed their new, revamped website.
The redone website is data based with alternate names so instruments are easy to find and cross-referenced in multiple categories, if applicable. Over thirty new instruments with photos were added and lesser-known instruments have greater descriptions.
Another notable function of the new LAPR website is the Sound Search, an interactive tool which is designed for those (such as composers or orchestrators) who have a particular sound in mind, but don't know what the instrument is that they're looking for. The Sound Search allows the user to select certain qualities of instruments by material, tonality, region, timbre, and sustain, and the results are real-time displayed.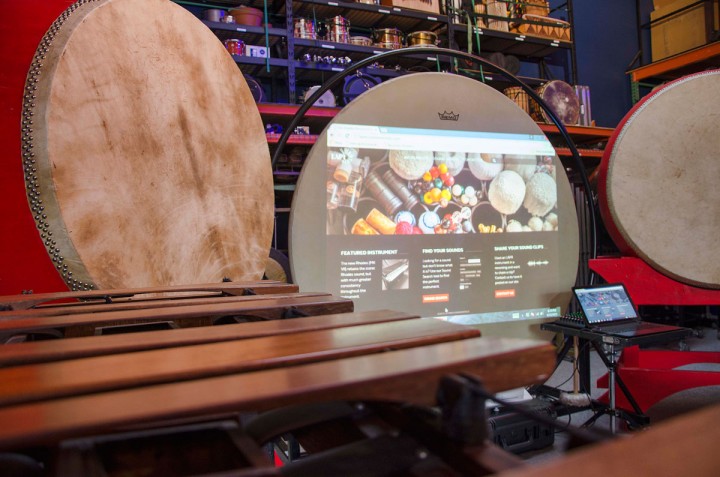 In addition, many of the instruments, notably from renowned studio percussionist Emil Richards, have links to sound clips. Rather than simply provide solo instrument, sample-style sound clips, the company provides links to clips of some of the instruments in context, most from film recordings.
"Many of these instruments sound different depending on what beaters are used or which area of the instrument is played on; even the musical style that's used in the example can leave a narrow impression of the instrument. We wanted to avoid the pigeonholing of sample-style sound clips and allow a multitude of examples which allow the user to hear different applications of each instrument in different styles, and sometimes with other instruments," said owner Dan Savell.
LAPR plans on adding more instrument sound clips in the future, but as an ongoing, communal project. Composers who have used LAPR instruments on a project will be able to submit short sound clips to be posted as examples on LAPR's website.
Dan and Abby Savell, husband and wife professional percussionists, founded LAPR in 2005. They rent orchestral, ethnic, and eclectic percussion, along with drumsets and backline to symphony orchestras, tours, film/TV/videogame productions, bands, universities, and individual musicians.
For more information, contact Dan Savell at 310.666.8152 or visit www.lapercussionrentals.com.