Web Exclusive: Producer David Frangioni on the Brian Frasier-Moore "Grooves For Life??? Loop Library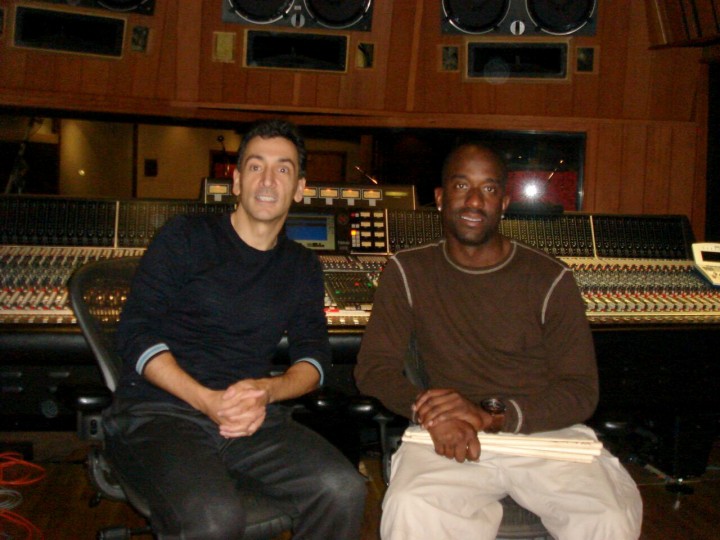 In 2009, Audio One's sound-specialist and producer David Frangioni spoke to Madonna's musical director Kevin Antunes about Brian Frasier-Moore contributing to Frangioni's series of drum sample libraries. Antunes thought it was a wonderful idea and three years later, in 2012, David Frangioni Presents Brian Frasier-Moore, Volume 1 was released.
David brought in renowned Grammy award–winning producer/engineer Roger Nichols to work the board with him. Sadly, it was one of the last projects for Nichols, who passed away in 2011.
Frangioni was a fan of Brian's playing for years, and the DVD was made so that musicians could use BFM's grooves on their own projects.
"Brian played numerous beats, loops, multiple drums sounds, and various tempos in all different genres for two solid days, nine or more hours a day—amazing passion, effort, and endurance on his part," says David. "There were hundreds of loops that had to be played in order to capture all the different grooves that we wanted to offer. I purposely wanted the different tempos to be performed rather than time-stretched. When you have a player like Brian that has all the nuances in his groove, hearing him play the different tempos takes the library to a whole other level."
Frasier-Moore says, "It was a great opportunity to do this project with David. With his knowledge and expertise, combined with my experiences and vocabulary, it made the project complete."
Billy Amendola
Check out videos from the sessions below:

For more information on the DVD, visit https://www.esoundz.com/sounds/r-a-w-david-frangioni-presents-brian-frasier_moore-vol-1/4868.html.
For more on Brian Frasier-Moore, read his cover story in the November 2015 issue of Modern Drummer, available here.