News: Carl Palmer's ELP Legacy "Rhythm of Light??? Tour Returns to US in November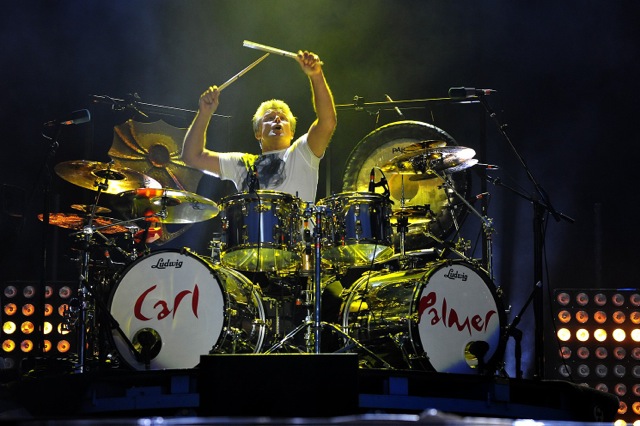 Carl Palmer, among the most renowned drummers in rock history and a founding member of both ELP and Asia, is returning to the United States for the final leg of the Rhythm of Light Tour. The tour features his popular ELP Legacy band and will also highlight his collection of fine art, recently done in conjunction with California's Scene Four Art Studios.
"2015 has been a great year for the band, my music, and my work with Scene Four of California, creating fine art," says Palmer. "I am very excited to return for the final leg of the world tour with shows that will take us across America."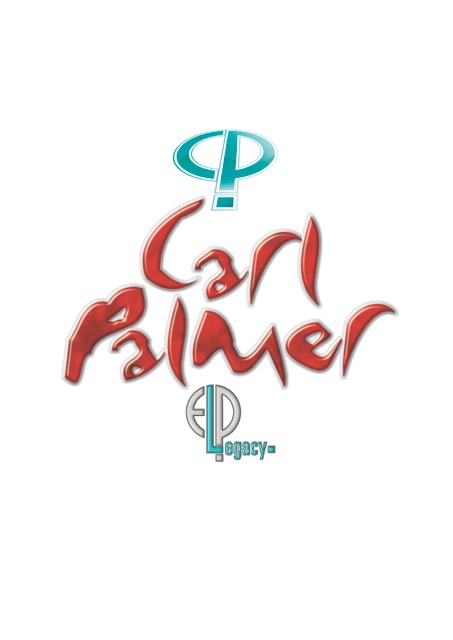 The tour returns to the US with fifteen shows between November 12 and December 6. Carl Palmer's ELP Legacy returns after a successful run of shows this past June. Palmer will present bold, new arrangements of the best-loved instrumental music of ELP, and other composers. A multi-media experience combining music and video projection, the show promises to be among the most musically compelling tours of the year. Carl Palmer Legacy is a red-hot power trio that features Palmer on drums and percussion, guitarist Paul Bielatowicz, and bassist Simon Fitzpatrick. Advertisement
"Since 2001, I have been playing with my own power trio, replacing the keyboards with electric guitar," says Palmer. "I felt that was the only honest way to approach the music of ELP. I didn't want to have a singer trying to sound like Greg Lake. ELP did so much instrumental music, this format made sense to me. The idea was to re-invent the music; there will be several new classic ELP tunes this time around."
The tour will also include special art events designed to benefit regional charities which will exhibit and sell canvases from Palmer's two acclaimed collections: The Rhythm of Light (2014) and A Twist Of The Wrist (2013). The images in these collections are the result of collaboration between Palmer and the acclaimed Los Angeles Art Team, Scene Four and feature a series of signed and numbered prints of stunning visual images constructed by capturing rhythm. The images combine motion, color, and lighting into some of the most compelling fine art visuals ever created.
The very limited Palmer art collections are available at www.CarlPalmerArt.com. A promotional film has also been produced:
Carl Palmer's ELP Legacy will play nearly two hours and drum enthusiasts can expect an evening of compelling percussive skills, from the man who brought the drumset to the forefront of rock 'n' roll music. Advertisement
Carl Palmer's ELP Legacy 2015 Rhythm of Light World Tour Dates:
Thursday Nov 12, Sugar Loaf Performing Arts Center, Chester NY
Buy Tickets Here
Friday, Nov 13, Tralfamadore Music Hall, Buffalo, NY
Buy Tickets Here
Saturday, Nov 14, Havana New Hope, New Hope, PA
Sunday Nov 15, Private Art Event, Hopatcong, NJ
Wednesday, Nov 18, Tangier-Cabaret Room, Akron OH
Buy Tickets Here
Thursday, Nov 19, Club 66, Edgewood, MD
Buy Tickets Here
Friday, Nov 20, Newberry Opera House, Newberry SC
Saturday, Nov 21, The Cary Theater, Cary, NC
Buy Tickets Here
Sunday, Nov 22, Infinity Music Hall, Norfolk, CT
Buy Tickets Here
Monday, Nov 23, Private Art Event, Syracuse NY
Wednesday, Nov 25, Arcada Theatre, St. Charles, IL
Buy Tickets Here
Friday, Nov 27, Soiled Dove, Denver, CO
Buy Tickets Here
Tuesday, Dec 1, Private Art Event, Los Angeles, CA
Wednesday, Dec 2, Saint Rocke, Hermosa Beach, CA
Buy Tickets Here
Thursday, Dec 3, Club Fox, Redwood City, CA
Buy Tickets Here
Friday, Dec 4, Boulder Station Railhead Casino, Sunrise Manor, NV
Buy Tickets Here
Saturday, Dec 5, Talking Stick Resort, Scottsdale, AZ
Buy Tickets Here
Sunday, Dec 6, The Coach House, San Juan Capistrano, CA
Buy Tickets Here
More dates to follow.
For all things Carl Palmer, please visit www.carlpalmer.com