Video Demo: 8 iOS Apps Every Drummer Should Know
This article is taken from the October 2015 issue, which is available here.
Electronic Insights
8 iOS Apps Every Drummer Should Know
Metronomes, Play-Alongs, and More
by Miguel Monroy
In recent years, the use of technology has become increasingly important for musicians. With the advent of the iPhone and the iPad, we now have access to a whole new world of opportunities to better ourselves in the craft of drumming. But with the App Store being saturated with options, how do we pick which apps to check out? We've sifted through the choices and found a handful of the most useful ones for drummers.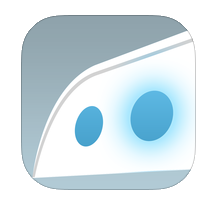 Tempo ($2.99)
This is one of the most robust metronome apps currently on the market. With an interface that's as elegant as it is functional, the app offers many options. Highlights include thirty-five different time signatures (including compound and complex meters), the ability to customize accents and turn off specific beats to create more complex patterns, fourteen different sounds (including a voice counting option), multiple display modes, panning capabilities, vibration mode, and customizable themes. One additional feature that we loved was the ability to create custom set lists with different tempos for each song, which could then be used for live shows and rehearsals. The set lists can also be shared with bandmates.
Tempo SlowMo (free)
Although there are several available in-app purchases to enhance Tempo SlowMo, it's still a powerhouse in its free form without any upgrades. Imagine being able to slow down any song in your music library without changing its pitch; it's an incredibly valuable learning tool. Advertisement
In addition to its functionality in slowing down music, the app also offers the ability to export the slower version via email or Dropbox if the track was imported using Dropbox, a Wi-Fi upload, or an email attachment. You can use any of the music from your iTunes library in Tempo SlowMo with no problem; to prevent illegal sharing, however, you won't be able to export slower versions of tracks that come from iTunes.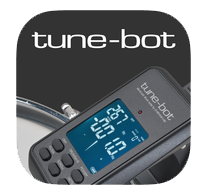 Drum Tuning Calculator (free)
This app is built to operate in conjunction with a Tune-bot ($99) electronic drum tuner. But you don't need to own the device in order to utilize the app; any pitched instrument (such as keyboard or guitar) or app that offers exact pitches to reference against your drumheads' tuning will suffice.
After opening the app, you're given several options for what you can tune. It can be anything from a single drum (bass, snare, or tom) to a full kit. If you open the Drum Set Calculator, you have the ability to select every drum size in your setup, the amount of resonance you'd like, and which head you'd like to be tighter (top or bottom, or they can be pitched the same). After you finish selecting your options, the app presents you with a list of drums and the exact Hertz and fundamental tone needed to achieve your desired tuning. It's much easier to dial in the tones if you own an actual Tune-bot, but even if you just use a reference pitch from another source, the results will still be a pure, consistent tuning across the entire kit. Advertisement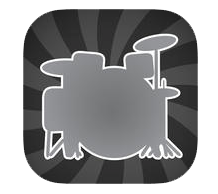 theDrumDictionary (free/$3.99)
The name of this app says it all. The paid version is a nicely organized list of the forty standard rudiments and more than a hundred drumset grooves in a variety of styles, plus a metronome. The free version includes the forty rudiments and a small selection of grooves. Each rudiment/groove includes a brief description, notation, and example audio that can be sped up or slowed down. If you're looking for a great resource to develop and maintain your beat vocabulary and rudimental proficiency, this is a great place to start.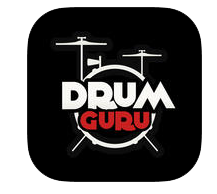 Drum Guru ($2.99–$3.99 per lesson pack)
The Drum Guru app offers lesson packs from a long list of well-established players. Highlights include Antonio Sanchez, John Blackwell, Aaron Spears, Peter Erskine, Stanton Moore, Russ Miller, David Garibaldi, Mike Mangini, Steve Smith, Chad Smith, Mike Portnoy, and Steve Gadd. Each pack includes anywhere from four to ten separate videos. This is a great place to learn classic grooves and drumming concepts from the artists who made them famous.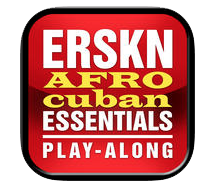 Peter Erskine App Collection ($9.99–$11.99 each)
Jazz great Peter Erskine has produced several apps that offer a similar practice experience to Jammit. But you get a lot more songs with every purchase, plus the ability to email or print a lead sheet or drum chart for each song. Included in Erskine's collection is Jazz Essentials 1 and 2, The Code of Funk, Afro-Cuban Essentials, and the Joy Luck Play-Along. Advertisement
Just like Jammit, Erskine's apps include a recording function that lets you document your drumming along with the track as you practice.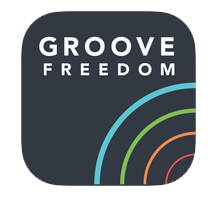 Groove Freedom ($4.99 per month, $26.99 for six months, or $49.99 for a year, iPad only)
This subscription-based service from online educator Mike Johnston is the most innovative drum app on the market today. The concept is to present material from Johnston's Groove Freedom book in a totally interactive way. The app capitalizes on the latest technology of the iPad to give you complete control over the volume and stereo pan of each limb, as well as tempo control, auto tempo increase, repeat-measure customization, and more. New exercises are being added regularly to keep the content as fresh and current as possible.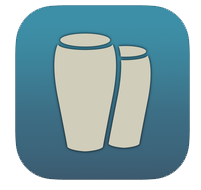 PercussionTutor ($4.99)
This is the only app in our list that's dedicated solely to global percussion education, and it does its job wonderfully. It offers a well-organized list of rhythms from all over the world, grouped by country of origin, and there are multiple instrument options for each.
For the one-time fee you'll get unlimited access to more than sixty rhythms, which include full transcriptions for every part, a live recording of the patterns, info about each rhythm, a metronome, and a Time Stretch feature that lets you speed up or slow down the audio examples. Advertisement
Many of the rhythms also include a percussionist video demonstration. Once a specific rhythm is chosen, you're taken to another screen that shows each instrument used to play the pattern. You then have the ability to turn the instruments on and off as you listen to the example audio. The simplicity and functionality of the PercussionTutor app is the result of a lot of work from the creators. This is a must-have for anyone wanting an encyclopedia of world percussion rhythms at their fingertips.