On the Beat With Wayne Proctor of King King: Touring and Recording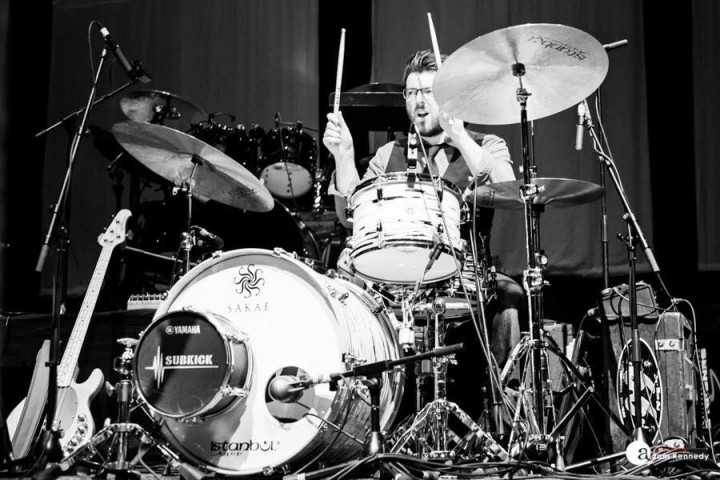 Hey MD readers, it's great to be back. It's been a few years since my last update with Modern Drummer and a lot has been happening. Right now I'm getting a break before the madness starts again, and I find myself back in planes, trains, and automobiles across mainland Europe with the band King King.
We have been overwhelmed with support and love for the band and for myself as a drummer over the past few years in the UK and Europe. In the British Blues Awards we were voted Best British Blues Band for three consecutive years, as well as winning Best Album twice. I am still extremely proud of coming home with the award for Drummer of the Year three times within the last four years, a real honor.
Reaching for the Light is Kings King's latest album, which was released back in May 2015. My involvement in this album has certainly kept me busy over the past year—co-production, co-writes, mixing, and, of course, drumming. The album has been a massive undertaking for the band and myself. From starting pre-production at my studio Superfly Studios through to the final mix session, we have crafted, rewrote, rearranged, replayed, rehearsed some more, and have properly slaved over this musical baby for it to be the best it can be and go out into the world a fully formed adult. Advertisement
Of course, King King being the band it is, we never do things in halves. We maintained an extremely busy touring schedule throughout the recording, road testing songs, coming back to the studio and refining things. I can confidently say it's the hardest I have ever worked on an album. I am super proud of it and feel it is some of my best playing captured on an album. It represents the rockier, backbeat part of my playing, sure, but it's song driven drumming, always respecting the vocal, melody, and lyric, like all my favorite players do.
A great drummer friend of mine described the album as "It's like Toto playing a dirty blues bar." I think he nailed it totally in that description. As a drummer I have always found myself drawn to more song orientated drummers like Toto's Jeff Porcaro, where making it groove is paramount but also understand that playing simply doesn't always mean you're playing for the song. You still have to react to your fellow musicians and create moments in the music, take the listener on a journey of highs and lows, and give them a ride to enjoy and cherish.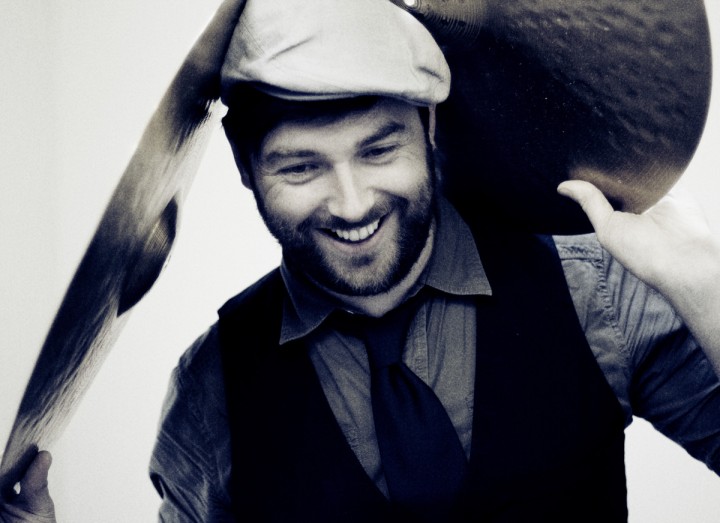 As a producer I have found that the set of ears I have in the control room where I hear the whole band and how everything interconnects and affects each other has transferred into the live room during tracking. I have become much more aware of how what you play, and the playing decisions you make, translates through the microphones and speakers; consistency is the key. It really changes your world as it's no longer just a case of playing a generic drum part, you start to find things than become more idiosyncratic and song sympathetic, it becomes much more about how it affects the ensemble and how it fits in with all the inner details of what the musicians play. Advertisement
I'm pleased to say the album has been extremely well received by critics and fans alike, with many a critic hailing the album as one of their albums of the year. We did a sold-out tour of the UK during February and March 2015 then straight on to a five-week tour across Denmark, Sweden, France, Germany, and Switzerland culminating in a sold out show at London's legendary Jazz Café for our album release show.
It's been a great first six months of the year and the next half looks just as exciting. A summer of festival appearances here, there, and everywhere and an autumn filled with UK and European tours, studio sessions, and album productions. Life is good.
I would like to thank Sakae drums, Istanbul Agop cymbals, Vic Firth sticks, Remo drumheads, Hardcase cases, Tunerfish, and Porter and Davies for their unwavering support and great products.
For more information, check out www.wayneproctormusic.co.uk, www.kingking.co.uk, and www.superflystudios.co.uk.