On the Beat With the University of Miami's Steve Rucker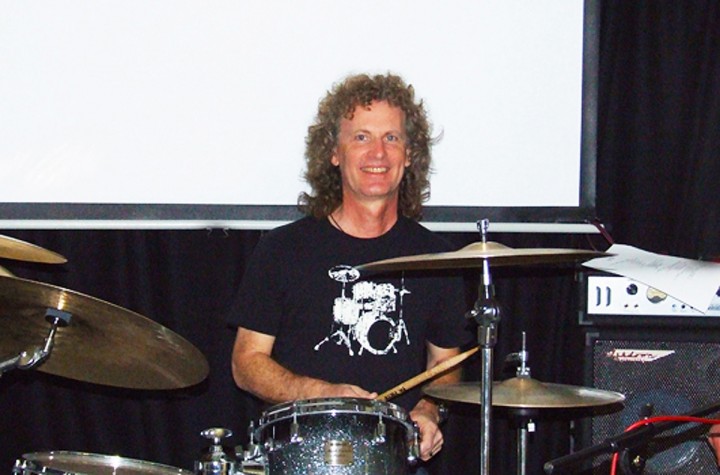 Hi, Modern Drummer readers! My name is Steve Rucker, and I've been the Director of Drumset Studies at the Frost School of Music at the University of Miami for over thirty-five years. It's been an awesome ride, and I'm honored to have mentored a great bunch of students over the years including Jonathan Joseph (Jeff Beck, Joss Stone, Joe Zawinul, Pat Metheny, Randy Brecker), Van Romaine (Enrique Iglesias, Steve Morse), Omar Tavarez (Pitbull), Marko Marcinko (Dave Liebman, David Samuels), Brendan Buckley (Shakira), Graham Hawthorne (Paul Simon, David Byrne), Ludwig Afonso (Spyro Gyra, Eldar), Ed Toth (Doobie Brothers), Chris Hartz (Passion Pit, Childish Gambino), and Mike Sturgis (Aha, Asia). These current and former students are known as the "UM Drum Nation." We keep in touch through our Facebook group, and have regular gatherings in New York and LA, where we share stories, information, and other drum-related stuff.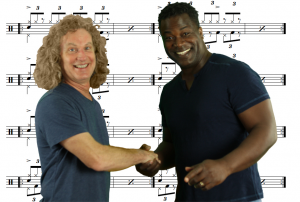 During my time at the U, I've been able to record and perform with quite a few notables including Gloria Estefan, Michael Jackson, Paquito D'Rivera, Jaco Pastorius, Joe Sample, Johnny Cash, and Ben Vereen. For ten years I was the drummer for the Bee Gees, where I had the opportunity to tour the world, playing stadiums in the US, the UK, Australia, Europe, Africa, and South America. We also made appearances on The Tonight Show, Late Night with David Letterman, Oprah Winfrey, the Rock and Roll Hall of Fame, and even a Royal Variety Performance for the Queen of England. Good times!
Currently, in addition to teaching the next generation of great drummers at the Frost School of Music, I'm performing and recording in South Florida. I recently recorded an album with acclaimed keyboardist/vocalist Hal Roland: itunes.apple.com/us/album/conversions/id660603934. Advertisement
I most recently collaborated on a book with Jonathan Joseph, who is an incredible drummer with a long list of credits. I'm really thrilled to report that Modern Drummer has released Exercises in African-American Funk: Mangambe, Bikutsi, and the Shuffle. The book is designed to show the drummer ways in which African rhythms can be applied to American grooves. It's both fun and challenging! You can order it here moderndrummer.com/modern-drummer-presents-exercises-in-african-american-funk/.
The book has already generated quite a bit of excitement in the drum world, so Jonathan and I may have to crank out another book in the near future. We'll keep you posted!
To watch a live performance of Steve Rucker with the Bee Gees look below: