On the Beat With Joshua Sales of Sam Hunt: A Lot Can Change in a Year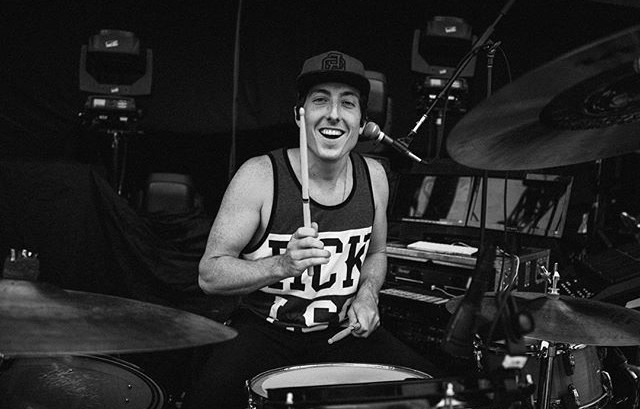 Hello MD! My name is Joshua Sales, and I play with an artist named Sam Hunt. Nashville is where I call home, and I am lucky enough to be surrounded by a great music environment there.
One year ago, I was driving four to six hour shifts and traveling venue to venue in a fifteen-passenger van with four other guys.
Anyone who has toured knows the story. Sketchy green rooms, rude sound guys, flat tires and sitting on highways waiting for help you can't afford. When you are touring like this, you find out quickly that passion is driving you to do this. It isn't comfortable, but it is very rewarding. You see many beautiful places, and meet lots of new friends, all while chasing bigger goals.
2015 has ended up being a great year for our team. Sam released his album, Montevallo, and it has been doing really well. I was fortunate enough to play on the album, so it has been a bit of a shock hearing it on the radio. We are currently out on tour with Lady Antebellum and Hunter Hayes.
I was uncertain if music would work out for me in the early stages. That is why I want to put out a positive message to all the drummers seeking a career in music. You can do it!
It seems like a shot in the dark sometimes. I found a way to quit my job in town and practice drums like a full time job. I told all my friends I was looking for an opportunity, and they saw the hard work I was putting in, and helped lead me to getting a call. Advertisement
My advice is to move to a city where opportunities are most prevalent. Practice really hard and meet other hardworking friends that have similar goals. Stick it out, and you will earn a shot in time. A lot can change in a year.
Hope to see you all out on the road!
For more on Josh and Sam visit www.joshuasales.com and www.samhunt.com.