News: Musicians Institute's Donny Gruendler Joins Percussive Arts Society's Drumset Committee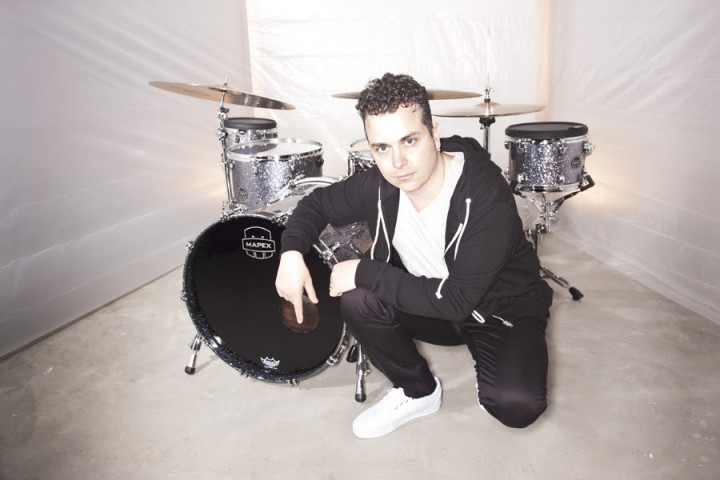 Musicians Institute's VP of academic affairs, Donny Gruendler, has been added to the Percussive Arts Society's (PAS) drumset committee. Gruendler spearheaded MI's School of Performance Studies e-book series, co-authored the Drumset Performance curriculum, authored the Jazz Drumming curriculum, is part of Modern Drummer magazine's Education Team, and has played behind artists such as Kenny Burrell, John Medeski, and DJ Logic.
PAS has seventeen standing committees that address specific areas of percussion performance, research, education, pedagogy, and the percussion community. These committees play an essential role in advancing percussion through the development and dissemination of the latest information, research, and initiatives.
Gruendler joins fellow educators and drummers Jason Gianni, Keith Dudek, Jenny Hoeft, Mark Powers, and David Stanoch as new appointees to the PAS Drumset Committee. The committee will create innovative drumset activities for the fortieth annual Percussive Arts Society International Convention (PASIC), the largest drum and percussion event in the world, to take place from November 11 to 14 in San Antonio, Texas. Advertisement
"I am honored to help steer the organization's drumset vision and pedagogy alongside such illustrious company," Gruendler said. "Many of the new appointees are friends, colleagues, and heroes of mine, and with that in mind, it's a pleasure to serve this storied organization."
"I am very happy to announce that Donny Gruendler is one of our newest members of the PAS Drumset Committee," said Eric C. Hughes, committee chair since 2013. "I am looking forward to Donny and the committee sharing ideas and spreading the word about the great things PAS has to offer, not only to drumset players, but also to percussionists of all styles and genres. Each new member is a top-flight performer, educator, and great person in their own right. With this team we will take over the world and create a positive groove."
A graduate of the Berklee College of Music and the Master of Music program at Wayne State University, Gruendler has composed and/or played music for feature films as well as commercial jingles. He has also authored the instructional DVDs Playing with Loops, Seeing Sounds, Private Lessons, and Dubstep Drumming. Advertisement
Since 1960, it has been the Percussive Arts Society's mission to inspire, educate, and support percussionists and drummers throughout the world by providing unparalleled and interactive resources and experiences in percussion education, performance, and research.