News: Cruise to the Edge Prog Rock Cruise Sailing the Caribbean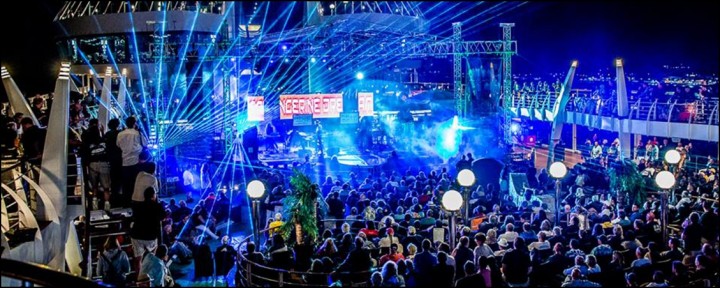 On course to sell out for the third year in a row, the 2015 "Cruise to the Edge," the annual Yes fan cruise and prog-rock experience is sailing the Caribbean this November 15–19. Artists added to the roster include Mike Portnoy, Neal Morse Band, and Haken, and an all-star tribute and musical farewell is planned to bassist and founding member of Yes, the late Chris Squire.
Fans may secure their spot aboard the cruise for $499 USD per person.
The third annual five-day, four-night cruise will feature multiple stages of progressive rock music from the Grammy-award-winning band Yes, special guests Marillion, and over twenty-five other bands aboard the NCL Pearl.
A new addition to this year's cruise itinerary is a special pre-cruise event, complimentary to all cruisers on Saturday, November 14, at Magic City Casino in Miami, before setting sail on Bahamian waters, visiting Key West and Great Stirrup Cay, Bahamas. The special pre-cruise concert will feature an IPA beer tasting, artist meet and greets, performances from Martin Barre of Jethro Tull, Three Friends, and Lifesigns, as well as an after-hours "electric-prog jam," where passengers become the stars, playing instruments to select prog-rock songs. Advertisement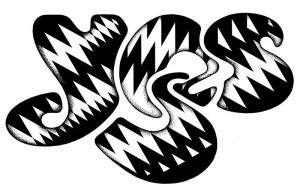 Legendary progressive rock bands Yes and Marillion will lead an all-star lineup aboard this year's cruise (with most artists playing at least two sets), including the just-added acts (iconic drummer Mike Portnoy, Neal Morse Band, and Haken), plus Anathema, Allan Holdsworth, Three Friends, PFM, Saga, Martin Barre, Caravan, Spocks Beard, Nektar, Änglagrd, Lifesigns; IO Earth, Airbag, Casey McPherson, Messenger, Dave Kerzner, Moon Safari, Barracuda Triangle, Jolly, Enchant, Thank You Scientist, Steve Rothery, Bad Dreams, and AHEPJ. The event will be hosted by UK journalist and preeminent Yes expert Jon Kirkman.
Portnoy will act as official "music director" for an all-star tribute to bassist and founding member of Yes, the late Chris Squire. Portnoy will be joined on stage by many friends of Chris in this musical farewell to one of progressive rock's greatest performers.
Besides the musical performances, prog-rock music fans will get a chance to participate in special events and activities, including storyteller-style concerts featuring behind-the-scenes anecdotes from select bands showcasing their writing/recording process and band history, Q&A sessions, and more. Advertisement
In addition, multiple performance stages throughout the ship will keep the action going into the wee hours with a surprise or two planned along the way. Finally, cruise attendees will be able to enjoy the ship's thirteen bars and lounges, various eateries, casino, spa, fitness center, basketball and volleyball court, bowling alley, and more.
For more information, view the tour poster below, visit CruisetotheEdge.com, and connect on Facebook and Twitter.