On the Beat With Dave Sundberg of Sister Sin: Rockstar Mayhem Festival Spotlight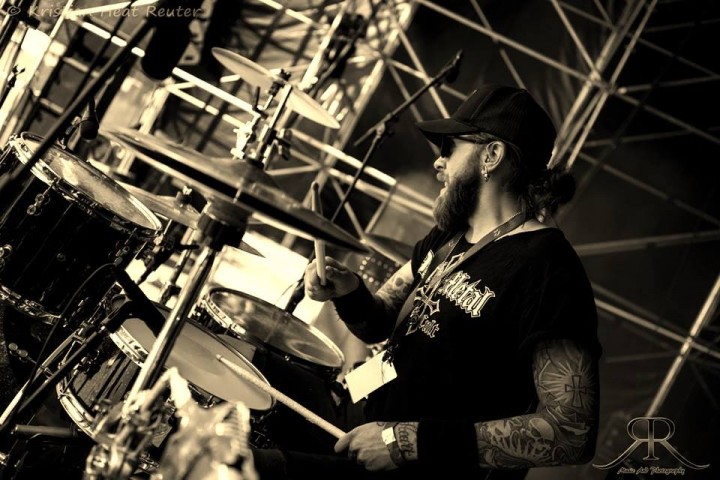 Hey, hey, cymbal breakers, beat keepers, and MD readers! My name is Dave, and I annihilate the drums for Sister Sin. This is actually the second time I have been blessed to write a little something for Modern Drummer and spread my doubtful wisdom and sketchy knowledge.
For those who didn't catch my blog two years ago or aren't familiar with my band, I'll run down some background facts. Sister Sin was founded over a decade ago in Gothenburg, Sweden. We're a female-fronted rock/metal band (imagine early Motley Crüe meets Megadeth with a splash of punk rock), and we just we released our fourth effort, Black Lotus, via Victory Records.
My playing style is very basic and beat-oriented, just as our music is pretty stripped down and song-focused. In a sea of technical metal, we're quite the opposite and much more into writing fat hooks and head-bobbing riffs. Needless to say, I'm no Dirk Verbeuren or Neil Peart, but I'd like to think my drumming suits our sound. Advertisement
Sister Sin has more or less been on the road since the release of our first album back in 2008. I've been fortunate enough that our music has taken me out of the garage and allowed me to travel around the world and see great places, meet awesome people, and shake hands with many of my childhood and current heroes.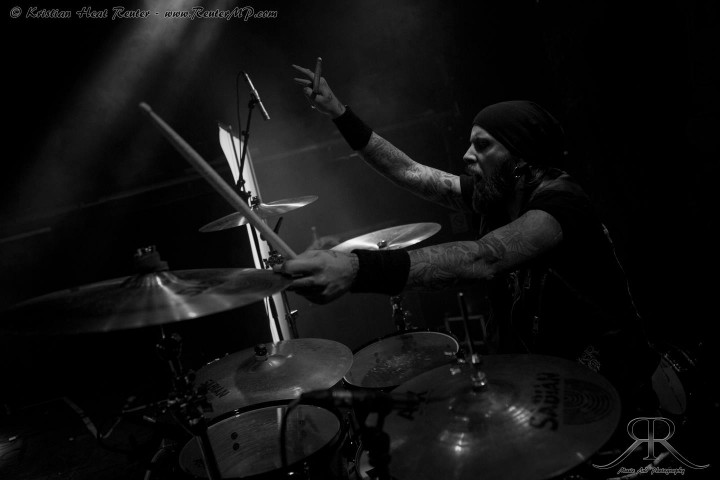 Mikkey Dee for Motörhead, for example, was a great influence on me (still is) when I started drumming back in the day. We got to open for them on a few occasions in the US, and it was cool to watch him go at it from the side of the stage. Anyone else noticed the angle of his toms? Crazy! Speaking of crazy angles, Mike Bordin (Faith No More) is another huge influence. Vinny Appice and the late AJ Pero (Twisted Sister) are also great drummers I tried to mimic behind the kit as a kid.
I use a very simple kit when on the road: 24″ kick, 13″ rack tom, and 16″ and 18″ floor toms. I endorse Crush Drums and in Europe I have their Chameleon Ash series that proved to be real road warriors—great drums! I use Sabian Stage crashes, 17″ and 19″, and I also endorse Swedish brand Wincent, which makes the most durable drumsticks I've ever played. 5B is my weapon of choice. Advertisement
Since the release of Black Lotus in October we've played over sixty shows in Europe, Russia, and UK. This summer, we're flying off to the US to join the mighty Rockstar Mayhem Festival where I'll be rocking my Crush drums on the Victory Records stage, so swing by and catch us with Slayer, King Diamond, or any of the other awesome acts Mayhem has to offer this year. It's going to be epic!
Thanks to MD for having me again, and thanks for reading. Cheers, and keep the beat!
For more with Dave and Sister Sin visit www.sistersin.com, facebook.com/SisterSin, twitter.com/sistersin, and instagram.com/sistersin_sweden.