News: Periphery Drummer and Bassist to Host Creativelive.com "Studio Pass??? Workshop on August 26 and 27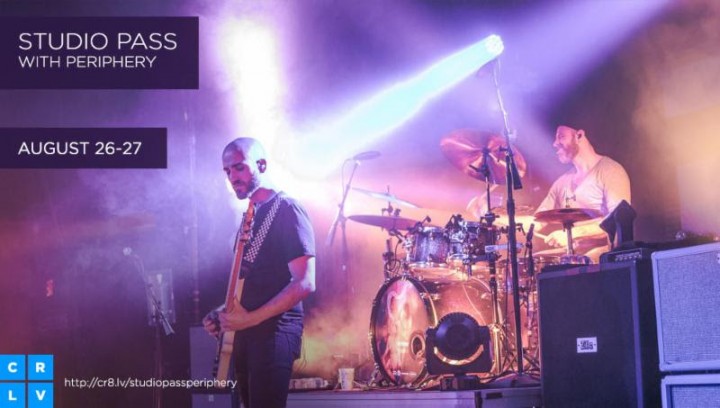 CreativeLive Music & Audio has announced an upcoming "Studio Pass" recording workshop to be hosted by Periphery bassist/producer Adam "Nolly" Getgood and drummer Matt Halpern. In this free class, set to stream live on August 26 and 27 from 10 am to 4 pm PDT/1 pm to 7 pm EDT, viewers will get an exclusive, behind-the-scenes look at exactly how Periphery self-produced its recent double album, Juggernaut.
Getgood and Halpern will track drums live in the studio, showcasing some of the techniques they used on Juggernaut, everything from tuning, mic selection, mic positioning, and some of their own tricks for handling mic bleed and other common challenges. They'll then walk through a complete mix using an actual session from Juggernaut and the drum tracks they just recorded.
Head over to CreativeLive Music & Audio at https://www.creativelive.com/courses/studio-pass-periphery-with-adam-nolly-getgood-matt-halpern for more information and to enroll for the "Studio Pass: Periphery" livestream for free. Advertisement