On the Beat With Rob Thomas' Abe Fogle: Checking In From Tour Rehearsals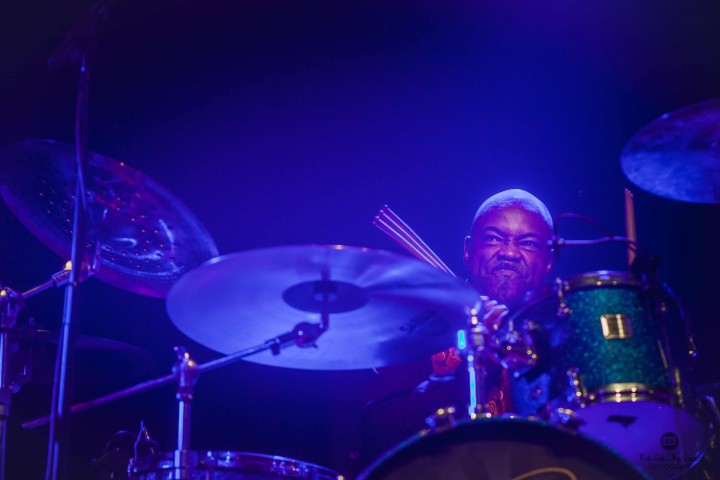 Hi, MD readers! Well, it looks like things are coming together, and I am getting ready to go on tour again with Matchbox Twenty's Rob Thomas. I am extremely excited about the tour, the gear that I have, the people with whom I will be touring, and of course, my boss.
In thirty years of playing drums professionally, I have to say that this is one of the best gigs I have ever had the pleasure to play. It is important to note that, when touring, you often find yourself in the trenches for long periods of time and living with people whom you hadn't lived with before. When it comes to that, it is great to know that you can turn to the left or to the right and simply know that someone has your back either way, and you have his or her's as well. There's nothing like family on the road to keep the times mellow (or crazy) but always positive.
Just like the last tour, I will be playing Yamaha drums. I upgraded to an Oak Custom kit for this tour, and a special thank you goes to Yamaha, as well as to Sabian and Vic Firth. I have added a new endorser to the arsenal this round: Evan drumheads. The drums and cymbals sound great, and I am really excited to see how they respond on the road.
Stay tuned; I will have more info and pics to post throughout the tour. This is going to be an amazing year, and I am honored that Modern Drummer will be allowing me to share some of my experiences with you.
For tour dates and more, visit www.robthomasmusic.com.
For more on Abe visit his Facebook page at https://www.facebook.com/abe.fogle.
Photo by Kat Got The Cream Photography.