News: Journey, With Omar Hakim Coming in at the Eleventh Hour on Drums, Breaks Record at the Hollywood Bowl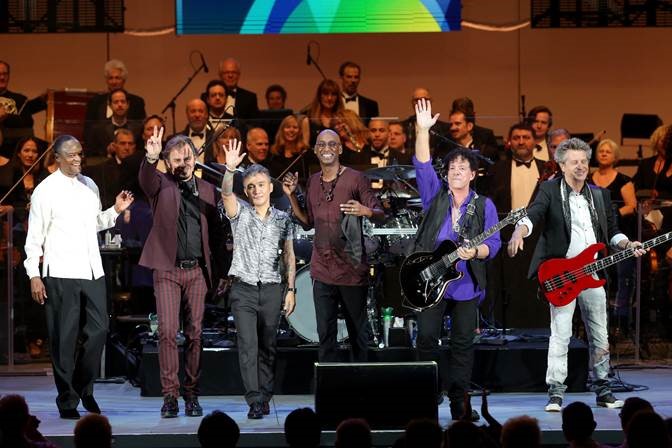 The iconic concert venue the Hollywood Bowl launched its ninety-fourth season this past June 20 with an opening-night concert featuring classic-rock band Journey. The Bowl's opening night is traditionally also a fundraiser, and this year it raised a record $1.6 million; the previous best was $1.4 million.
For the event, Journey brought on board July 2014 Modern Drummer cover artist Omar Hakim, who was recruited by founding guitarist Neal Schon due to longtime drummer Deen Castronovo's recent legal problems. "When I heard about our dilemma with our drummer," says Schon, "I called [classic-period Journey drummer] Steve Smith. But he was unable to make it as he was touring in Europe. I'm very happy I was able to bring Omar in to help us pull together a very elaborate and complex show at the last minute. It was a nearly impossible feat, and a tall order for anyone, but with Omar's musical integrity and talent, we pulled it off and had a blast!"
To read the July 2014 Omar Hakim cover story, go the Modern Drummer Shop at Music Dispatch.