Thomas Lang Announces Big Drum Bonanza 2015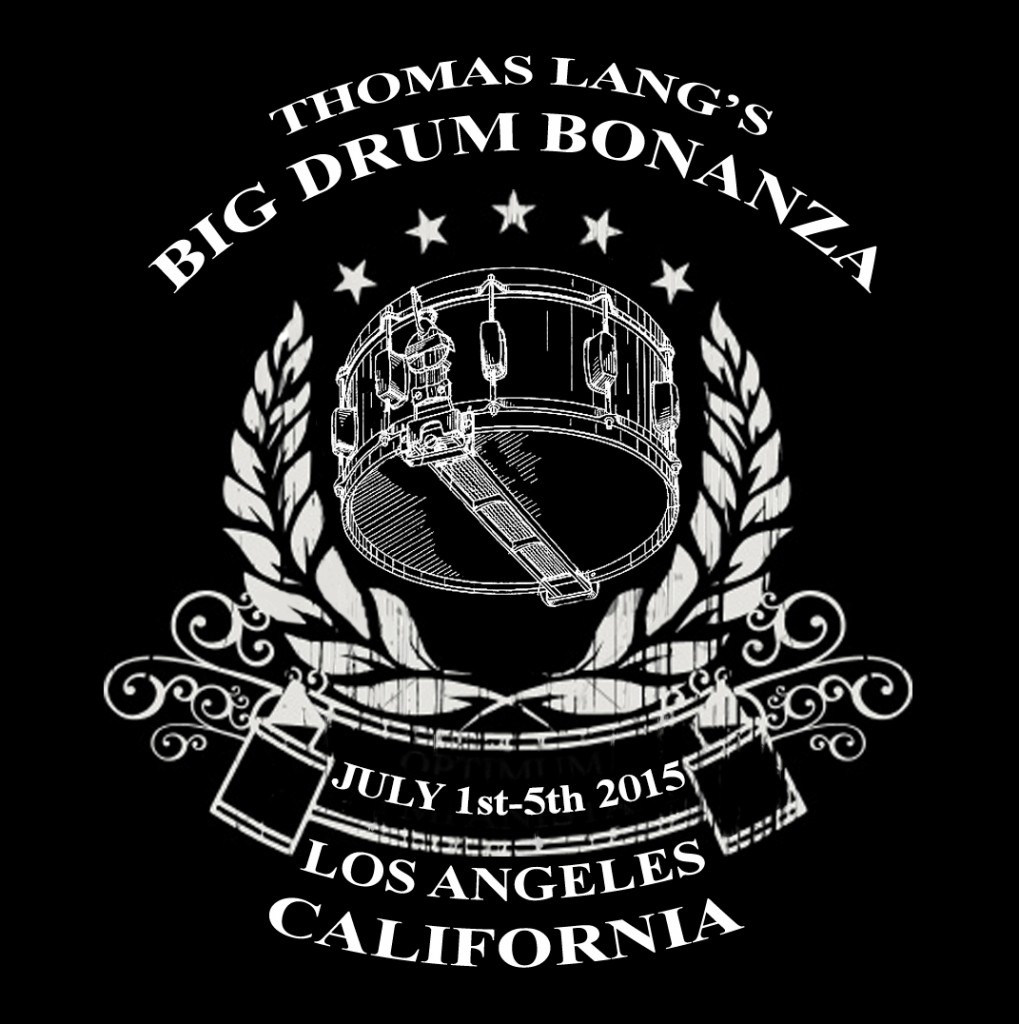 Drummer/producer Thomas Lang (stOrk/Paul Gilbert), has announced the Big Drum Bonanza 2015 (#BDB2015), which will take place July 1 through 5 at the Palm Garden Hotel in Thousand Oaks, California. Drummers of all ages, levels, and styles are invited to join Thomas Lang and his other special guest instructors, including Chad Wackerman (Frank Zappa/James Taylor), Matt Garstka (Animals as Leaders), Gregg Bissonette (Ringo Starr's Allstar Band/David Lee Roth), Rich Redmond (Jason Aldean), and Gergo Borlai (Tribal Tech), for an exciting, five-day educational experience.
Lang and his special guest teachers will lead 
daily schedules of intensive, hands-on drumming, master classes, Q&A sessions, performances, private lessons, and much more, in an exclusive setting that allows students to have maximum access to these acclaimed artists.
Presented by Muso Entertainment, BDB 2015 boasts not only an incredibly diverse lineup of world-class drummers but features the opportunity to enjoy a VIP tour of the Drum Workshop factory as well as participate in camp activities, including a live talk show–style webcast held at the Drum Channel studios. Advertisement
"This is our fourth Big Drum Bonanza, and we are incredibly excited about this year's lineup," says Lang. "We have some of the best and most innovative drummers in the world at this year's event, and we are proud to offer students a once-in-a-lifetime opportunity to play with and learn from some of the most acclaimed and talented drummers of our generation."
Previous Big Drum Bonanza instructors have included Virgil Donati, Chris Coleman, Derek Roddy, Aquiles Priester, Jeff Hamilton, Kenny Aronoff, Stanton Moore, George Kollias, and Dave Elitch, among others.
Big Drum Bonanza 2015 sponsors include Guitar Center, Drum Workshop, Drumchannel.com, Meinl, Audix, Ahead Armor, Vic Firth, Aerodrums, and Remoand Hansenfutz.
For additional information on the Big Drum Bonanza, visit www.bigdrumbonanza.com or email info@bigdrumbonanza.com.