Showroom: Slug Percussion Batter Badge Triad Pad HD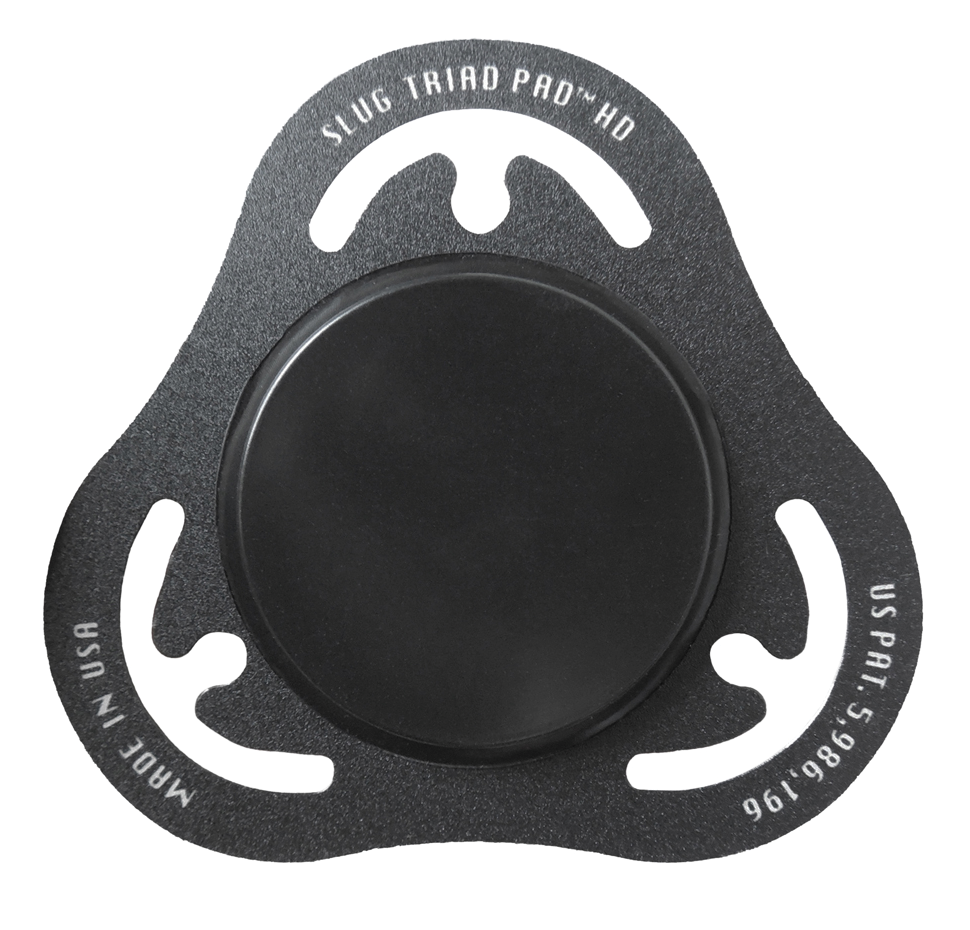 Industrial designer and drummer Eric "Baron" Behrenfeld, owner of Slug Percussion, is celebrating his company's 20th anniversary with the release of a new patented armourphragm design for bass drum heads, called Batter Badge Triad Pad HD. The new product is a heavy-duty impact pad incorporating an exclusive poly-gel manufacturing process that bonds a triangular-shaped .01″-thick polycarbonate film impact pad with a rugged .125″ impact gel disk in its center. The vented shape allows for natural flexing of the bass drum head. The compact design allows for use as a pair for double pedals. The Triad Pad HD works with any drumhead and bonds permanently with a high-strength adhesive backing.
Taking over three years of development, the Triad Pad HD was tested by Baron for a year and a half prior to manufacturing. It is designed for extreme kick drum play, providing maximum protection from beater damage and increasing punch. It is ideal for hard-plastic, metal, and wood beaters.
The Triad Pad model BB-TPHD lists for $16.95.
For more information, visit www.slugdrums.com.