Showroom: Rock-N-Roller Ground Glider Carts and Casters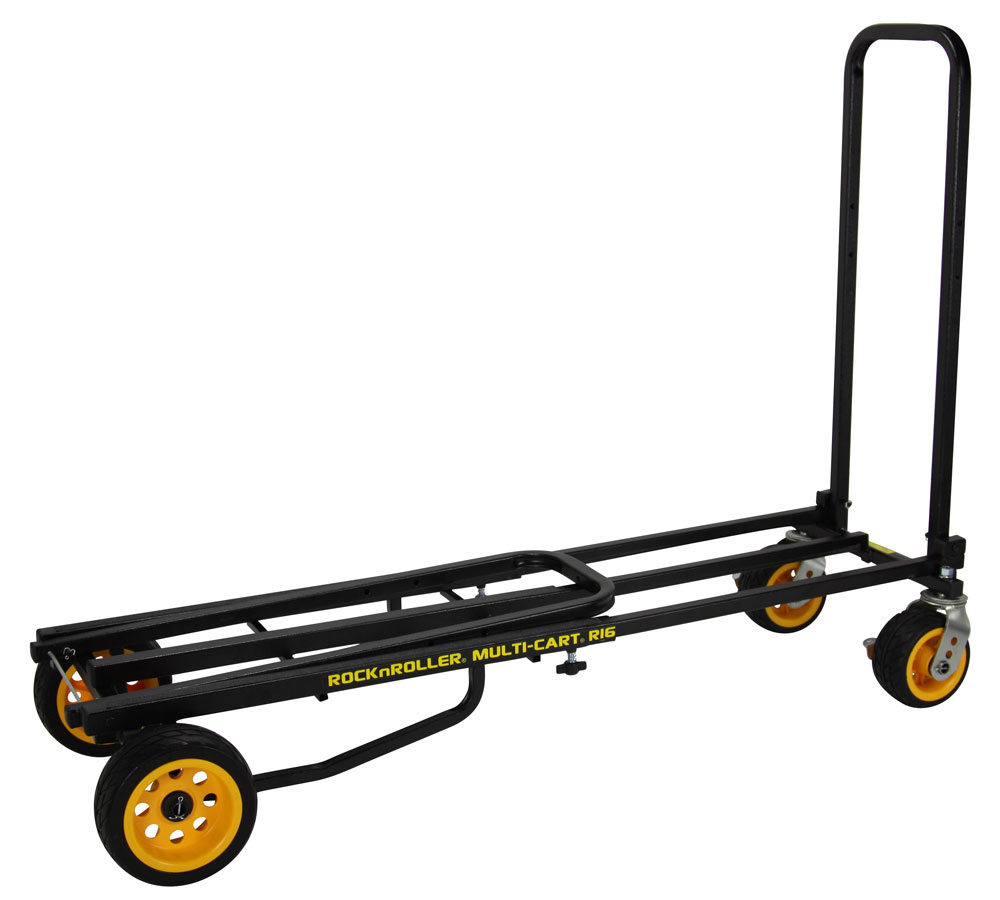 Rock-N-Roller recently added two off-road carts, R16RT and R18RT, and made caster upgrades to other models.
Both the R16RT and R18RT boast extra-wide Ground Glider front casters, wider rear wheels, larger frame tubing, and high weight capacities to make transporting heavy loads over difficult terrain, such as grass, sand, dirt, gravel, and soft carpeting, easier than ever.
Cart model R16RT is designed to haul up to 600-pounds per load, and extends from 34″ to 52″ in length. Extra wide R-Trac Ground Glider 6″x3″ front casters with brakes and 8″x3″ rear wheels easily roll heavy loads off-road, and keep the cart lower to the ground for better loading ergonomics and smaller storage size. The custom-designed Ground Glider casters and wheels feature low profile, no-flat tires, lightweight but strong polymer hubs, low rolling resistance, pneumatic-like cushioning, and sport an edgy racing look.
The R18RT Ground Glider features super wide R-Trac Ground Glider 8″x3″ front casters with brakes and the 10″x3″ rear wheels easily roll up to 700-pounds per load. Model R18RT extends from 42″ to 60″.
Like all Rock-N-Roller Multi-Cart models, both R16RT and R18RT transform into eight different configurations, replacing the need for multiple carts for different tasks. All carts are finished with a tough textured powder coat, non-skid frame bed surface, and foldable handles.
For more information, visit www.rocknrollercart.com.