On the Beat With Peter Ulrich of the Peter Ulrich Collaboration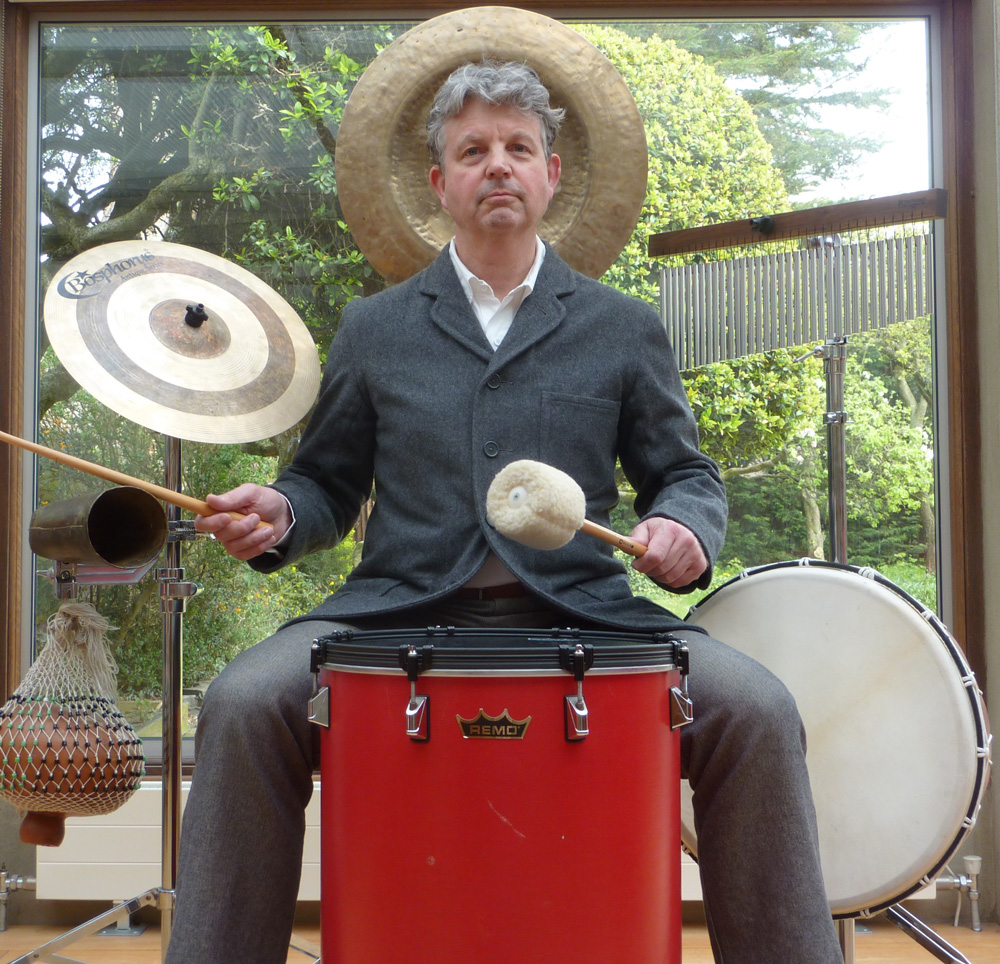 Hi MD readers. This is Peter Ulrich, former drums/percussion for Dead Can Dance, and currently with the Peter Ulrich Collaboration. Our latest album, Tempus Fugitives, was released on April 21, 2015, and it picks up where our debut album, The Painted Caravan, left off, with lots of great guest artists and with the rhythms varying hugely from song to song over the fourteen tracks. Some are kit-based, while many are more percussive, including one song in which the rhythm is cajon-led and another that's djembe-led. I've also worked some steel pans into a couple of the songs this time around.
To introduce the new album, we released a video for the single "Dark Daddy" on YouTube (see link below). This is a really beautiful song on which I kept things simple to allow it to breath, so it's just bass drum, tambourine, and claves. It features the amazing Erin Hill on vocals and harp. Erin's a Billboard Top-100 artist in her own right and has worked with some big names, including Kanye West, Moby, Sinead O'Connor, and Martha Wainwright, so it's an honor to have her involved.
The video is a computer-animated daydream made by our friends from highly creative Polish filmmakers DoDo4 Story and features some psychedelic timpani in a dark forest.
We're also now building up to the Collaboration's first live performance at NYC's prestigious Webster Hall (Marlin Room) on Saturday June 20. We'll have a big band and our vocal lineup will include Erin and me, plus Sara Wendt, Sharon Hochma Hawk, Shane Chapman, Timothy Dark, and Stephanie Linn. Also appearing on the bill will be Erin's own band and Frenchy and the Punk, so it should be a great evening. Come along and join us if you're anywhere within range Advertisement
Thanks for reading!
Watch "Dark Daddy":