Drummer Blog: Top Canadian Drummer Jayson Brinkworth Checks In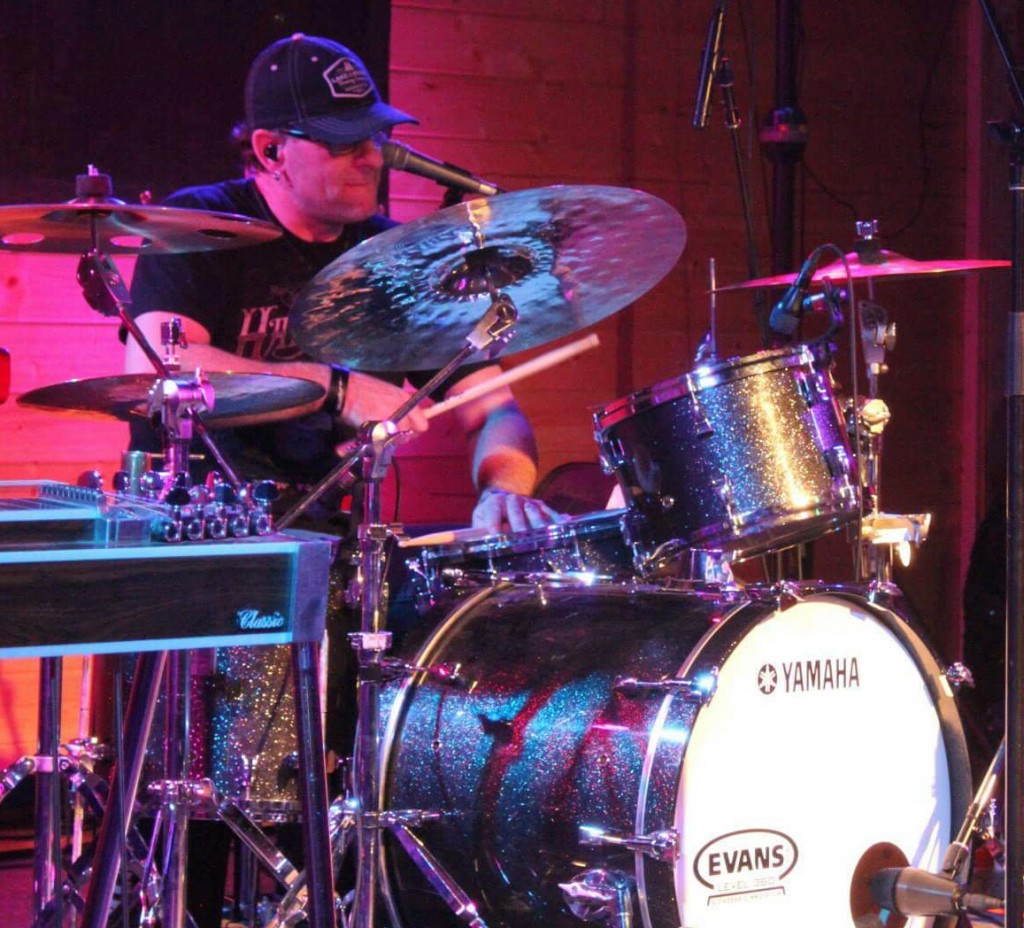 Hello, all modern drummers out there! Jayson Brinkworth here, writing from Canada. I hope this finds you all grooving and inspired beyond belief these days. I am writing this while flying to my next gig, and I just finished the JoJo Mayer story from the May 2015 issue—what an incredible read!
I wanted to update you on a few things happening in my drumming world. First off let me say what an honor and pleasure it is to be part of the very prestigious Modern Drummer Education Team. It is amazing to share ideas and concepts with so many great players and readers. Also, it's a treat to get to learn from the other team members and be inspired everyday (once a student, always a student).
2015 started off with a great Western Canadian tour backing up Aaron Pritchett, Cory Marquardt, and King and Cash. Also, Jess Moskaluke's album Light Up the Night was nominated for a few Juno awards (the Canadian Grammys), and Jess has had one single reach gold status in Canada already ("Cheap Wine and Cigarrettes").
I always love getting to work in the studio and have had many tracks reach national and international radio that I had the pleasure of working on. Touring and recording will continue to be busy for the rest of the year, with the summer booked travelling coast to coast playing many festivals and sharing the passion of drumming with many students.
On the education side of things, the Stickman Drum Experience is coming up on July 1 through 5, 2015. This multi-day, all-inclusive drum event will push your drumming to the next level while learning from and hanging with the best players in the world. Our 2015 event is very fortunate to have Gergo Borlai, Mike Johnston, Daniel Glass, Chris Johnson, Young Pete Alexander, Chris Dimas, Ronn Dunnett, and myself on staff. Also, there's jamming with our house band, practice rooms open fifteen hours a day, home ,cooked meals, and so much more. Head to www.stickmandrumexperience.com to check out all of the details and register for this truly one of a kind drum and music experience.
My private teaching continues to grow at Music in the House and I am expanding my lesson availability. We have just completed a great studio renovation at our house which will allow me to expand Skype lessons, online content, and develop a unique drum- and music-based web lesson/talk show concept that will hopefully be launched in the fall. My mission is to keep you "On the Brink of Drumstruction." My buddy Rich Redmond gets credit for that line.
Thanks for reading, and feel free to connect on Facebook and Twitter and share with me what is inspiring you.
To keep up with Jayson, visit www.jaysonbrinkworth.com.