Drummer Blog: Mercies' Sammy Dent on Evolving and Expanding Musical Horizons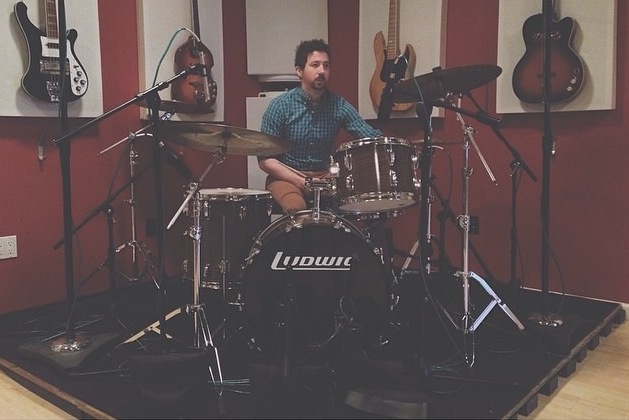 Hi, Modern Drummer readers. My name is Sammy Dent. I'm a Los Angeles–based composer and the drummer for the band Mercies. It's a privilege to talk to you about my musical journey and some of my philosophies on music.
To me, the most exciting thing about being a musician is that your voice and your style will constantly evolve. You grow with every new influence, and every year has the potential to impact the way you think about your own musicianship.
Playing the drums was always an escape for me. I grew up playing classical percussion in symphonic orchestras and percussion ensembles. So getting behind the drumkit meant that I could let loose, play fast, and hit hard. However, after years of playing with poor technique, I developed tendinitis, and I had to reevaluate the way I played. I started listening to different genres of music, changed my entire technique, and my understanding of the sonic possibilities of the drumset grew. Advertisement
Partly because it was easier on my hands and partly because my musical aesthetics were changing, a new goal of playing with a more sensitive touch became my philosophy. Years later, this newfound philosophy led me to rediscover my orchestral roots. It drove me to learn the anatomy of an orchestra and gain some understanding of its rich and complex possibilities.
Studying how every instrument complemented each other and learning how to write for each instrument individually, as well as the orchestra as a whole, affects the way I play drums. As drummers, we alone have the ability to make music by all of our limbs working together to create a truly layered texture. It's an amazing thing to explore.
Expanding your musical horizons is imperative to becoming a more complete musician. Maybe you're fascinated with tabla or maybe you want to learn how to play the guitar. Wherever your inclinations are pulling you…follow them! It all feeds one another, serving the greater whole and giving you a unique voice in the process. Advertisement
For more on Mercies, visit www.merciesmusic.com.