Showroom: Ahead Mach 1 Bass Drum Pedals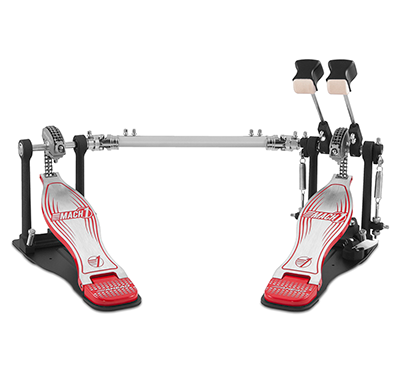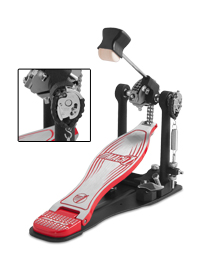 The Mach 1 Pro single pedal with Quick Torque offers a heavy-duty design; fully adjustable beater angle and spring tension; Quick Torque cam to enhance speed, return action, and performance; adjustable two-way beater (felt or plastic), and a dual-chain drive cam for smooth action and no loss of power. Additional features include a Mach 1–designed floor board, maintenance-free sleeve bearings in the heel hinge of the footboard, a solid platform, non-skid base, stainless-steel drive shaft, and a multi-positioning hoop clamp that self-adjusts to the circular shape of the drum. A drum key with a storage clip on the baseplate is included.
Also available is the Mach 1 single pedal, the Mach 1 Pro double pedal, and the Mach 1 Pro double pedal with Quick Torque.
For more information, visit www.aheaddrumsticks.com.