Drummer Blog: Shauney Recke on Keeping an Open Mind and Being Prepared for Anything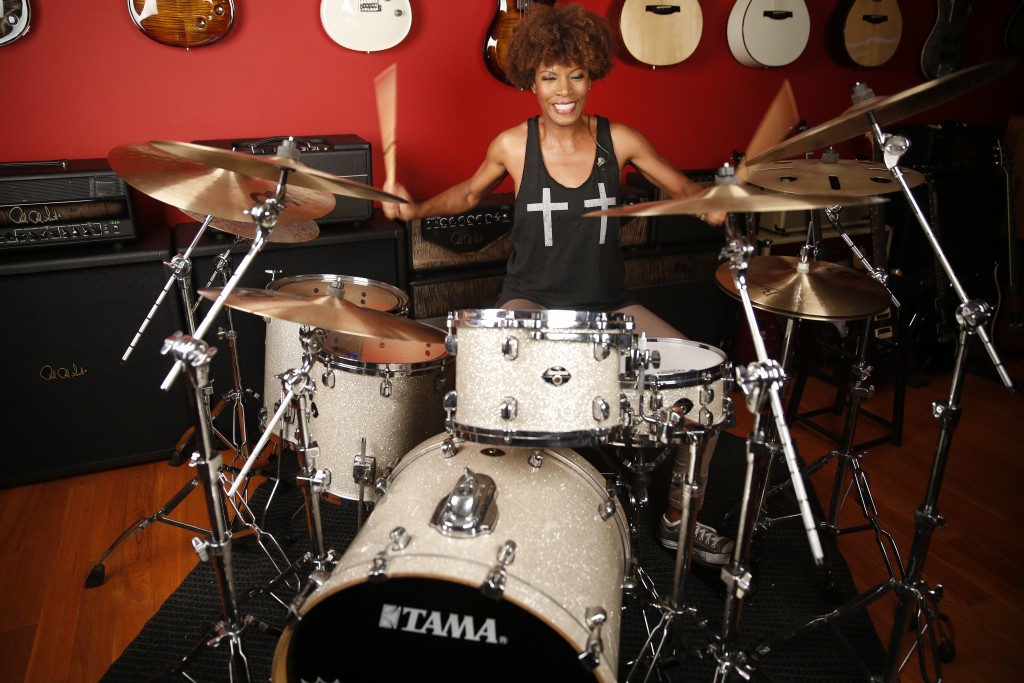 Hello drummers and all others. My name is Shauney Recke, known to most as Shauney Baby, a name I adapted some time ago in my hometown of Washington, DC while playing in the first-ever all female go-go band called Pleasure.
When I look back over my life, the experience I've had on this journey that has led me to where I am, writing this blog completely blows me away. One thing I've learned for sure is that no matter what you think your plan is, the universe has a way of leading you in the direction you are meant to be.
So what I would recommend, as you set your sights on your goals, is to be conscious of having an open mind and being prepared for any and everything. I remember the first time I realized I really loved playing the drums and how it made me feel, understanding that the drumset was one of many elements that made up a song and what we know as music. Trying to adapt the concepts of not just an instrument that you hit or bang, but depending on the music, something that you finesse in its entirety. Advertisement
I have been playing Tama Starclassic drums for at least more than a decade and I have to say to this day that I love that kit, the quality of how each drum is constructed and the depth of how they are forever developing and strengthening the hardware and mechanics that holds each drum together. It just seems to get better and better.
Thank you for reading!
For more on Shauney, follow her on Twitter @Shauney_Baby, on Facebook at www.facebook.com/officialshauneybaby and watch videos at www.youtube.com/officialshauneybaby.