Showroom: Tama's New Products for 2015
The Star Walnut is the new flagship line for Tama drums and is ideal for both the stage and the studio. The Star Walnut shells are said to project booming low end with enough cut to be heard through any mix.
The new Starclassic Performer proportionately melds inner plies of bubinga with the classic birch exterior. The blended shell is said to combine the focused attack of birch with the enhanced low-end of bubinga to deliver a new sound that's dynamic and versatile.
Tama's new Superstar Classic draws on the Superstar of the past. Features include the classic Tama T-shape badge, streamlined low-mass lugs, Star-Mount system, and thinner 100-percent maple shells.
Star's solid-shell snare drums offer three characteristic shell materials: maple, mahogany, and zebrawood. The maple and mahogany models are said to have a soft and transparent voice and light and comfortable response. The zebrawood model is said to offer an extra-dry sound and clear articulation in the high frequencies without losing its warmer tone. Advertisement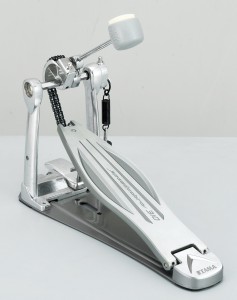 Tama's Speed Cobra 310 series single pedal was developed using the same design principles as the Speed Cobra 910 series. The extended footboard offers rapid acceleration and power with less physical effort. The recessed setting provides a balance between the natural characteristics and motion of a chain-drive pedal, with a lighter overall action.
Visit www.tama.com for more information.