Showroom: Dixon Gregg Bissonette Signature Snare Drums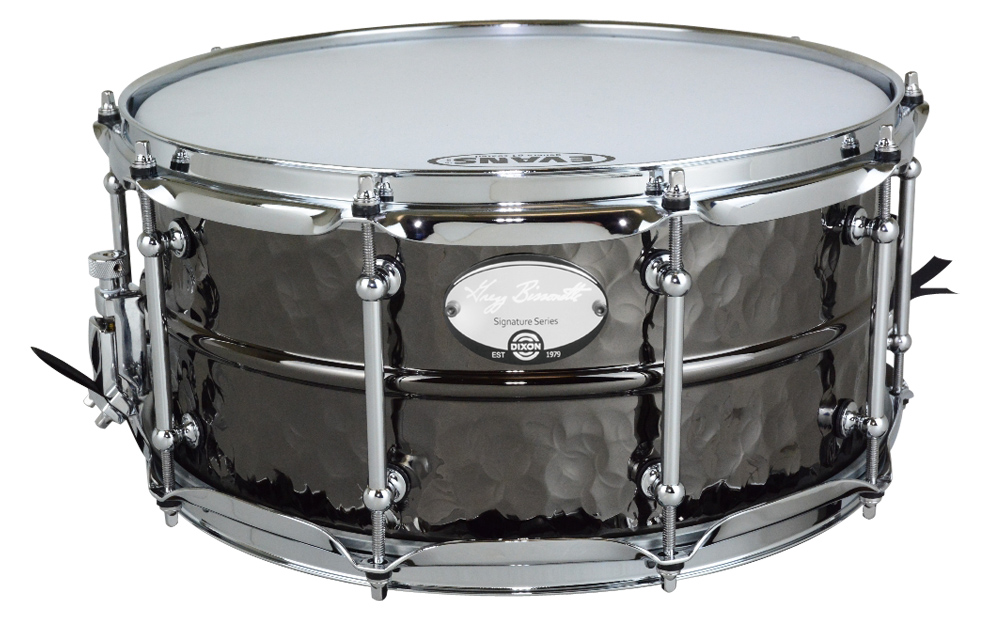 Dixon has released two Gregg Bissonette signature snare drums. Bissonette chose two 6.5×14 models. One sports a hammered-brass beaded shell with tube lugs. It also includes an adjustable butt plate so the snare wires can be adjusted with either hand. Bissonette's other signature snare is made of flat steel with the same black-nickel look, more conventional lugs, and the same adjustable plate.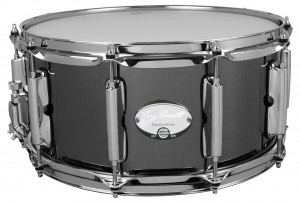 "This has been an incredible year for Dixon," says Jim Uding, brand manager of Dixon, "mostly because of the signing of Gregg Bissonette. Gregg is one of the world's top drummers, and he also does a huge amount of studio work. His new snares are made to be as versatile as he is."
"I am so excited to release my new signature snare drums from Dixon," Gregg Bissonette said. "It's been a great opportunity to create the quality snare drum I've always wanted to share with drummers everywhere, and I am really happy with they way they have turned out." Advertisement
For more information, visit www.playdixon.com or www.greggbissonette.com.