Showroom: CRX Cymbal Packs to Include a Free Black Widow Drum Web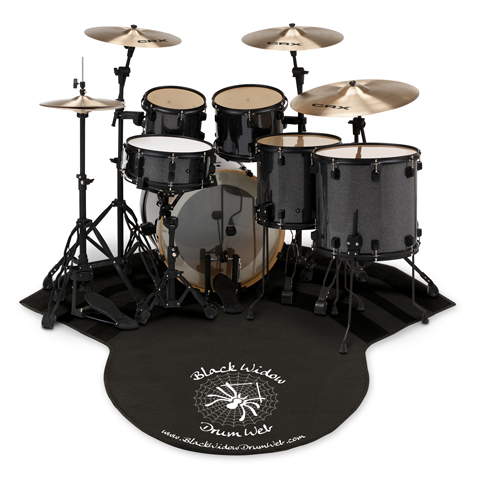 The CRX division of the TRX Cymbal Co. and Pahu International, makers of the Black Widow Drum Web, have announced that CRX cymbal pre-packs will now include a free Black Widow Drum Web.
Available in a choice of Classic, Rock or Xtreme models, CRX pre-packs feature a 20″ ride, 14″ hi-hats, and 16″ and 18″ crashes, plus a free cymbal bag. The affordably priced B20 bronze cymbals are said to have a great sound that's recommended for a wide range of contemporary musical styles.
The super-portable Black Widow Drum Web (list price $119) is designed to accommodate a variety of acoustic, electronic, and hybrid drumkits and can be used in virtually any situation. The Widow's patented design utilizes super-gripping hook-and-loop tape to anchor the drum pedals and immobilize the drumset and a lightweight yet durable nylon cloth that folds into a 12″x15″ case.
The CRX/Black Widow package lists for $549.45.
Visit www.crxcymbals.com for more information. For more information about the Black Widow Drum Web, visit www.blackwidowdrumweb.com.