Showroom: Vic Firth Split Brush Retractable Wire Brush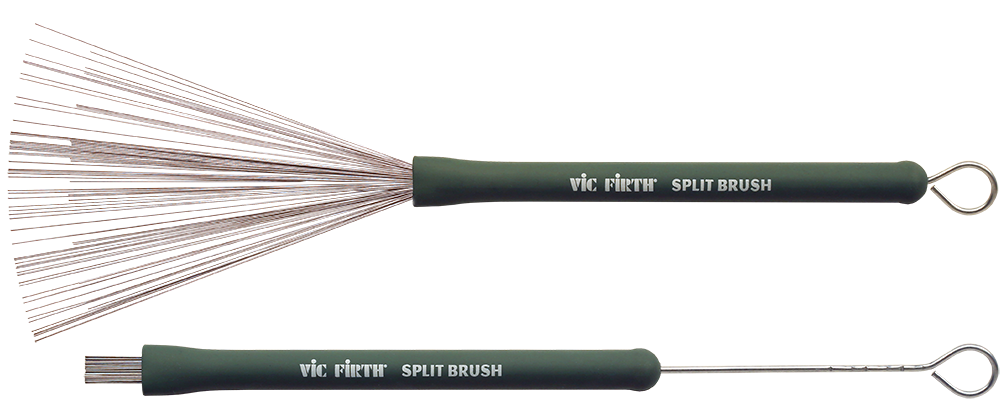 Designed with German drummer Florian Alexandru-Zorn, the Split Brush represents a new design concept for a wire brush. Created with two separate rows of medium-gauge wire, the two-tiered design helps produce different qualities of articulation. The retractable pull-rod includes a third crimp for additional settings. The Split Brush measures .580″ in diameter and has a 4.5″ spread.
"The new Split Brush model is the ideal design for all brush techniques that I focus on," states Florian. "Whether I am playing in quiet jazz settings or on big stages with electronic music, this new model helps me perform at my very best."
Go to www.vicfirth.com for more information.