What You Need to Know About…Mallets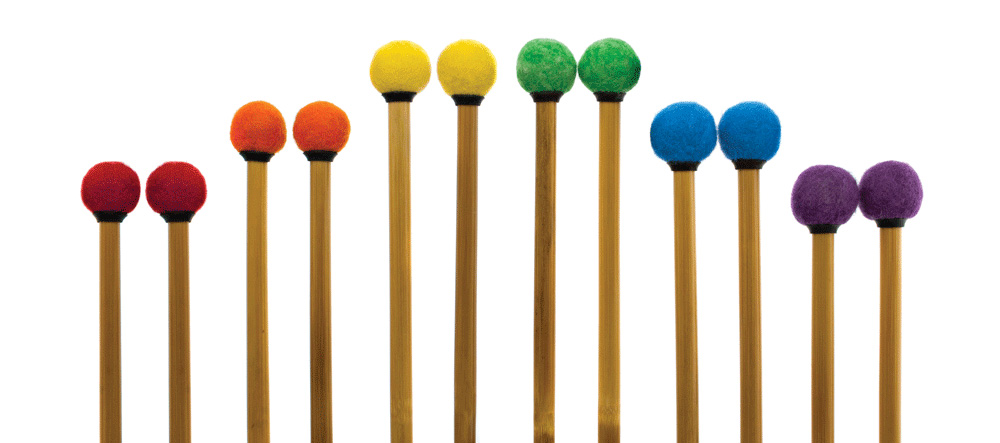 This article originally ran in the July/Aug 2012 issue of Drum Business.
by Ben Meyer
"Which one is the xylophone"? "How do I tell where the notes are"? "Are these the right mallets"? Those are just a few of the questions young drummers-turned-percussionists often end up asking their band directors when handed a glockenspiel or timpani part to play with their school concert band for the first time. Whether you're a student or an instructor—or just a drummer in search of a worthy pair of mallets—you first have to consider which instruments you're using. Then you can zero in on the best choices for your particular needs. This article is designed as a primer on the most common band instruments and the types of mallets most often used to play each one.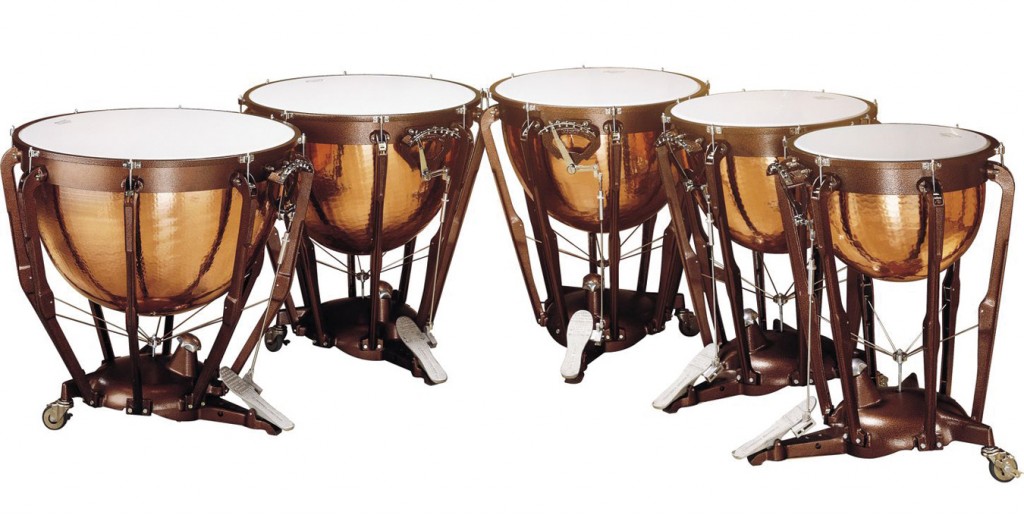 Timpani (aka Kettle Drums)
These are pitched drums commonly used in orchestras, concert bands, marching bands, and percussion ensembles. Timpani are typically played in sets of two, three, four, and five instruments, with common sizes of 32″, 29″, 26″, 23″, and 20″.
Though there are hundreds of different makes and models of timpani mallets, beginning students will benefit from having a general-purpose felt-covered mallet, which is appropriate for most situations. You could also consider offering band directors or more advanced students a package of mallets to cover a wider array of applications. A good starting point would include a general mallet, plus harder ("staccato") and softer ("legato") versions. Most manufacturers do a great job of clearly identifying products for their intended purpose. Vic Firth, Mike Balter, Black Swamp, and Encore really stand out in this category. Advertisement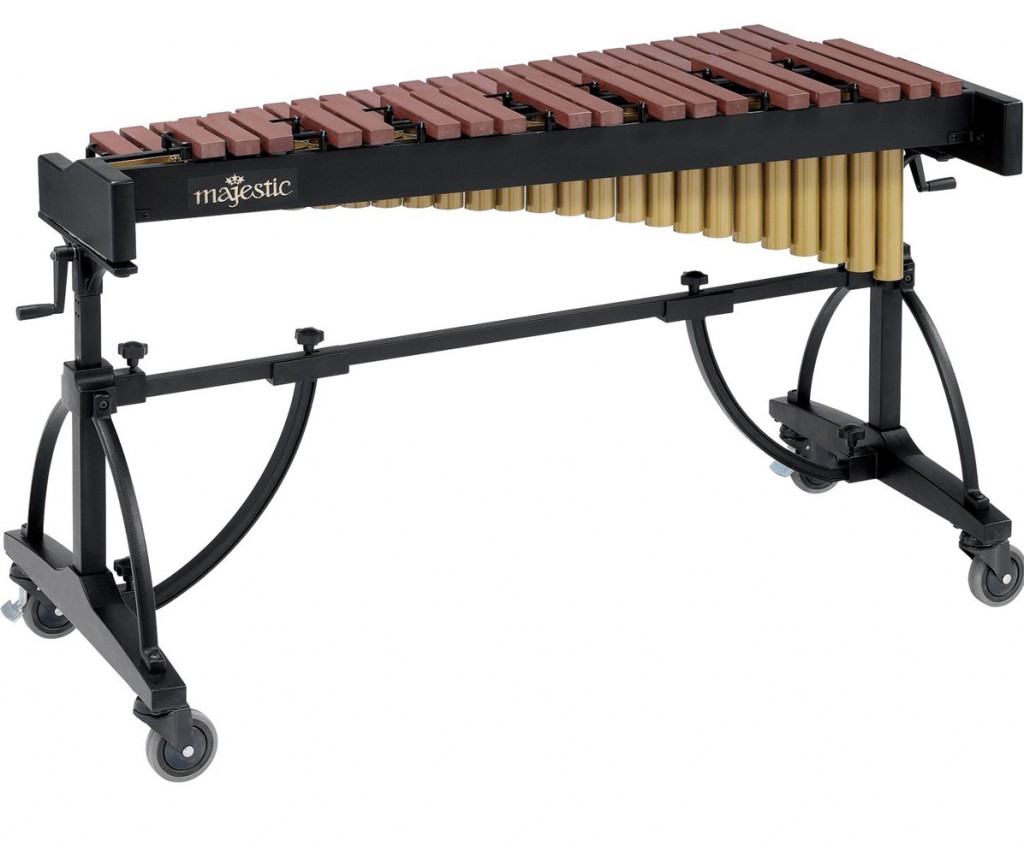 Xylophone
This is a tuned keyboard percussion instrument with a typical range of three and a half to four octaves. Keys can be made from fiberglass or wood, and a predominance of the octave overtone is tuned into the bars, making the instrument very bright and cutting.
Mallets are available in many different degrees of hardness for xylophone. Think about whether your instrument has fiberglass or wooden bars, as aggressive playing with hard plastic mallets can cause damage to the bars. Buying a few complementary pairs (hard plastic, and medium and soft rubber) will suit most beginning players. Innovative Percussion, Vic Firth, and a few others offer great stick and mallet packages that come with a mallet bag. These are a perfect solution for students and educators who may be overwhelmed by the vast array of available choices.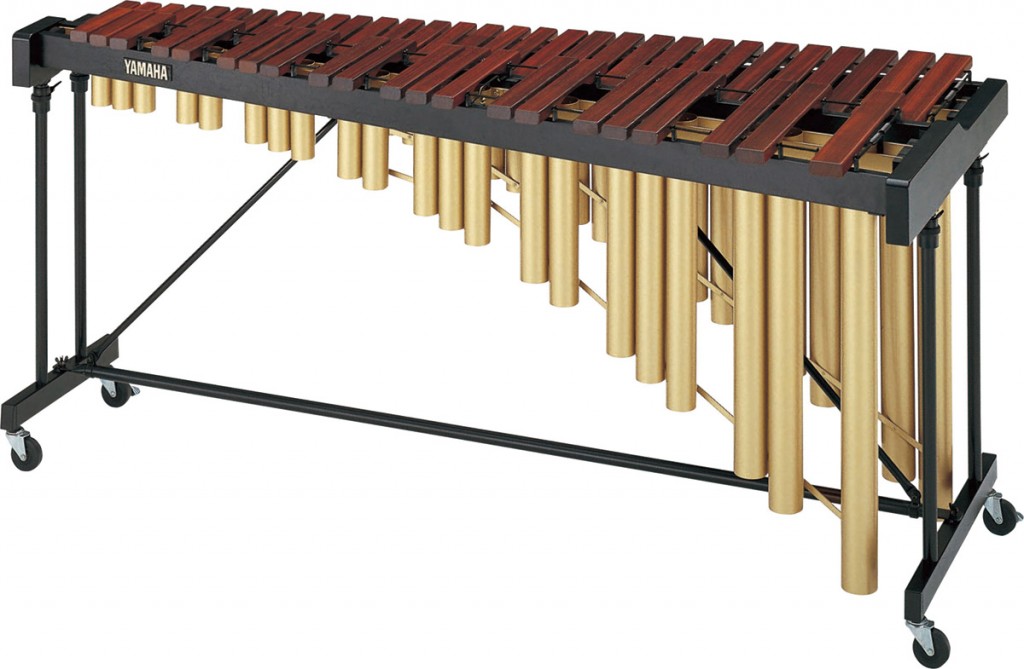 Marimba
This is a tuned keyboard percussion instrument with a range between four and five octaves; the most common version is four and a third octaves. A predominance of the fifth overtone is tuned into the bars, giving the instrument a warmer sound than the xylophone. Marimba bars can be fiberglass or various species of hardwood and are typically larger than xylophone bars. Advertisement
It's wise to consider whether your marimba mallets will be used for solo or ensemble playing, and whether you need a single pair or a matching set of four mallets. Most solo marimba literature that students would undertake in high school and college require four (and sometimes more) mallets, and the general practice is to use a matching set. Some more advanced literature will call for graded sets that run from soft to hard, but this is usually restricted to college and professional applications. A. Putnam offers graded sets as well as a wide variety of yarn- and cord-wrapped mallets.
Marimba mallets usually employ a yarn wrapping over a hard plastic core, and some include latex covering underneath the yarn. Most will use birch shafts, as birch is most apt for the techniques used for the majority of today's solo literature.
Malletech, Vic Firth, Mike Balter, Promark, Innovative Percussion, and scores of others offer a dizzying selection of marimba mallets. Most percussion instructors will have a preferred brand, so, if you're a student, it wouldn't hurt to ask if your teacher recommends one over another. Advertisement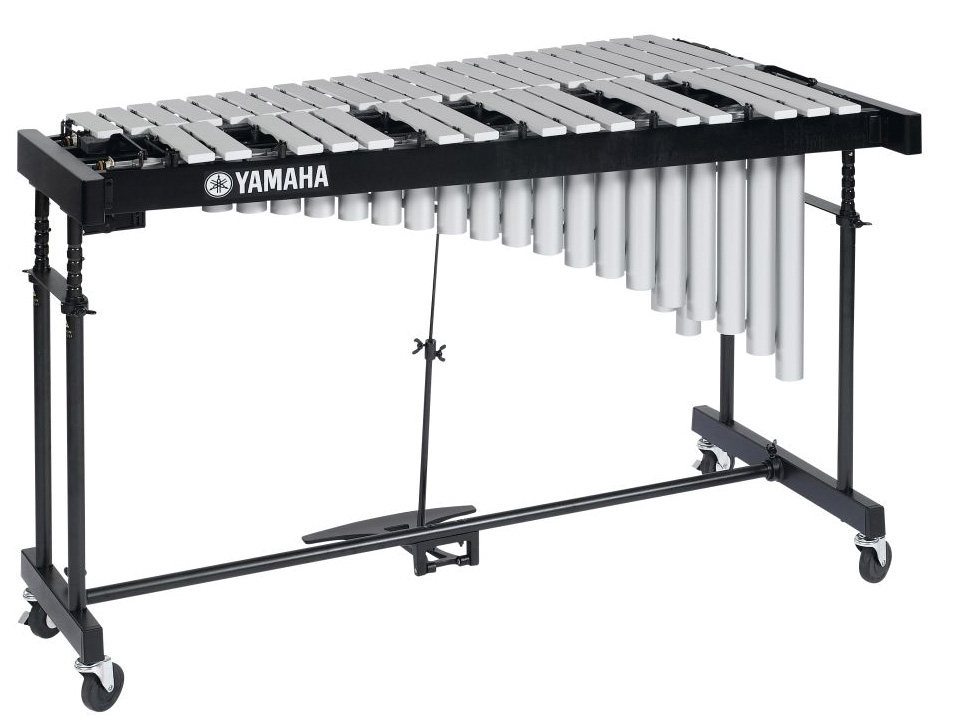 Vibraphone (aka Vibes)
This is a tuned keyboard percussion instrument with metal bars and a pedal-operated damper system. Vibraphones commonly have a three-octave range and include a variable-speed electric motor that turns metal disks at the top of the resonators, giving the instrument a vibrato sound (hence the name).
Vibraphone mallets usually feature rattan shafts and cord wrapping. Cord differs from yarn in that it's a denser material that produces a more pronounced attack sound and "plunk." Vibraphone mallets are usually purchased in matching sets of four. Owning a medium-hard and a medium-soft set will cover most of the bases for ensemble and jazz playing. Some jazz players and marching percussion instructors will also use vibraphone mallets on marimba, given the added attack and projection that they offer.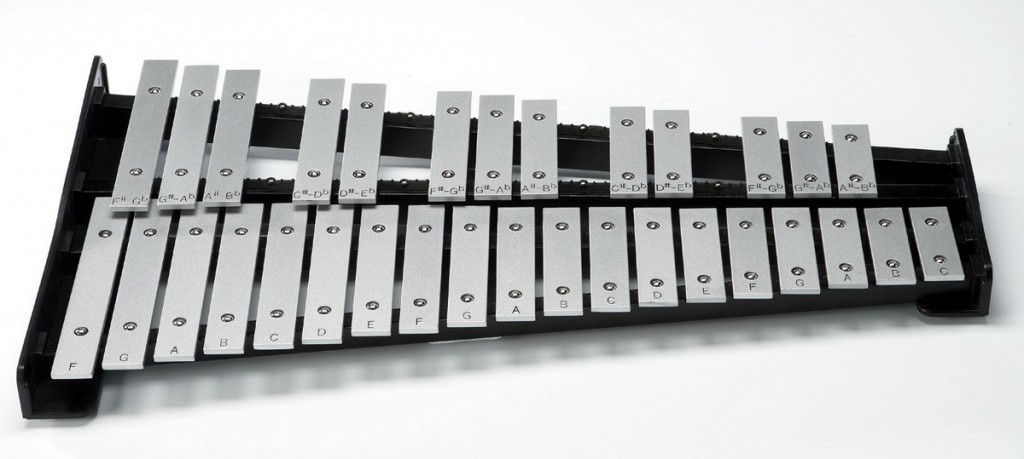 Glockenspiel (aka Bells or Orchestra Bells)
This is a tuned keyboard percussion instrument with metal bars, and it has a bright, piercing timbre. There's a broad spectrum of quality in glockenspiels, and models are often included in beginner packages. A range between two and a half and three octaves is standard. Advertisement
Glockenspiel mallets are typically unwrapped hard nylon, PVC, or rubber, though metal mallets are sometimes used as well. This is one of the few instruments on which metal mallets can be used. Metal mallets usually have birch shafts and brass or aluminum heads of varying sizes. These mallets produce a very bright, brilliant timbre that helps the instrument project through an ensemble, but a developed touch is required for them not to sound brash. A hard plastic or nylon mallet is always a good general-purpose choice. Hard plastic or brass glockenspiel mallets are also used on crotales and cup chimes, in most cases.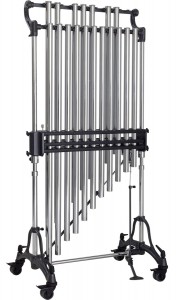 Chimes (aka Tubular Bells)
This is a tuned instrument composed of long metal tubes hung inside a frame that includes a pedal-operated damper system. The tubes are struck at the top using specialized hammers. One and a half octaves is the common range of this instrument.
Chime mallets, or "hammers," are made from hardened rawhide on a plastic or wooden handle. Rawhide hammers tend to wear out over time and don't do well in damp outdoor situations. As such, they have fallen out of favor with most percussionists. Many manufacturers offer different sizes of plastic hammers, and some include a dual hard and soft playing surface. This feature can be helpful during quiet passages. The Vic Firth Soundpower Chime Hammer is a good example. Be careful: Metal hammers should not be substituted for plastic or rawhide models, as they can crack the chime tubes. We've seen it happen! Advertisement
Mallet Shafts
An important variable to consider with all keyboard mallets is the composition of the shaft. Shafts made of fiberglass, plastic, birch, and rattan (a flexible species of palm also used in furniture production) are the most common. Rattan shafts are often used for xylophone and vibraphone mallets, as the flexibility of rattan is best suited to two-mallet and cross/scissor-grip four-mallet playing. Birch shafts are typically less flexible and a bit longer, making them better suited to two-mallet and Burton/Stevens-grip four-mallet marimba playing. Generally speaking, plastic and fiberglass shafts attempt to replicate a more flexible, rattan-like response.
Other Considerations
A few other things to keep in mind include which mallets to use on concert toms, concert bass drums, gongs/tam tams, and a variety of other percussion instruments, including brake drums, woodblocks, temple blocks, anvils, log drums, and tongue drums. Drumsticks, hard timpani mallets, or even keyboard mallets can sound great on concert toms, and most orchestral, band, and percussion ensemble scores will specify which types of implements are to be used.
Vic Firth, Grover Pro, Innovative Percussion, Promark, A. Putnam, Encore, and others make a variety of worthy concert bass drum and gong mallets for both orchestral/band and outdoor use. The choice of implement on more esoteric instruments often comes down to what makes the best sound without damaging the instrument. When in doubt, a medium-hard rubber mallet is always a good place to start. Advertisement
In summation, think about which instruments you have, what setting you'll be playing in, and whether you have a preferred brand. More general choices will suit beginners, while having a few sets of mallets to cover all the bases is a great solution for more advanced students and teachers. And don't forget about add-ons like carrying bags, Moongel damper pads, tuning forks, drum keys, practice pads, metronomes, and earplugs.