Drummer Blog: Seek Irony's Rom Gov Talks Moving From Tel Aviv to Austin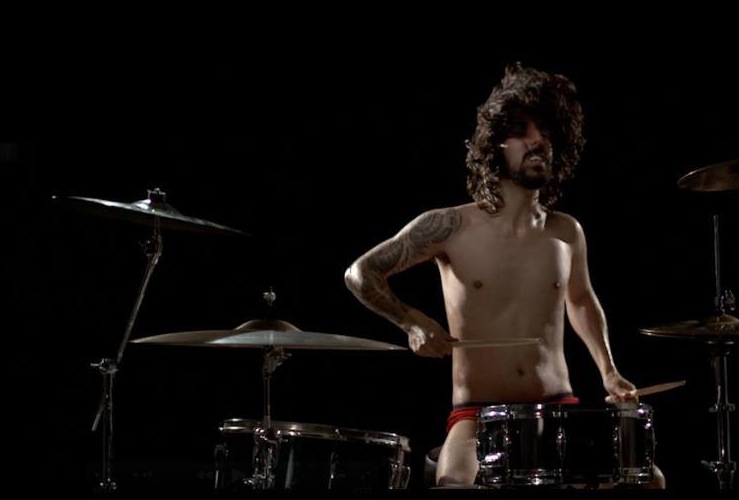 Hey, Modern Drummer! How's it going? My name is Rom Gov and I'm the drummer for the band Seek Irony. My band and I are originally from Tel Aviv, Israel and we recently relocated to our new home base of Austin, TX.
I've been playing drums since I was eight years old. I recorded my first demo when I was ten, and played my first show at a club in Tel Aviv at the age of eleven. I graduated from the jazz music department of Israel's most prestigious high school of the arts, Thelma Yelin.
Apart from being the drummer for Seek Irony, I worked as a professional session drummer for ten years before moving to the US about a year and a half ago. I used to play drums for half of the music industry in Israel. So far, I've recorded drums on over fifty records and performed over a thousand shows in my drumming career. Advertisement
Right before moving to the US, I was asked to record drums for a special musical project on a song that involved Israel and China's top singers and was meant to celebrate a twenty-year anniversary of diplomacy between the two countries. The song was recorded half in Tel Aviv and half in Beijing. A year later this song ended up picking up a Grammy-like award for "Best Original Duet of 2012" in China, which was an amazing surprise and definitely a highlight of my drumming career so far.
Since moving to the US, I've recorded drums for numerous Texas artists in different genres, from country to rock, metal, blues, and EDM. I've had the privilege to play live for amazing songwriters and performers.
I'm excited to share with you that Seek Irony's new album Tech N Roll was released on February 5, 2015. Check out our new music video for the song I am jamming here on MD, "Devil in Me" at my new studio, Evil Snail Studios, in Austin. Advertisement
It's an amazing thing to have my own band, to create my own music, and yet at the same time I am also able to support other artists. I think that music is all about inspiring people and being inspired by the musicians you play and share the stage with. I hope to see you at my band's upcoming shows. Thanks for your support!
For more on the band, visit www.SeekIrony.com.