On the Beat: Ghostface Killah's Gintas Janusonis on Hip-Hop and Achieving That "Old School??? Sound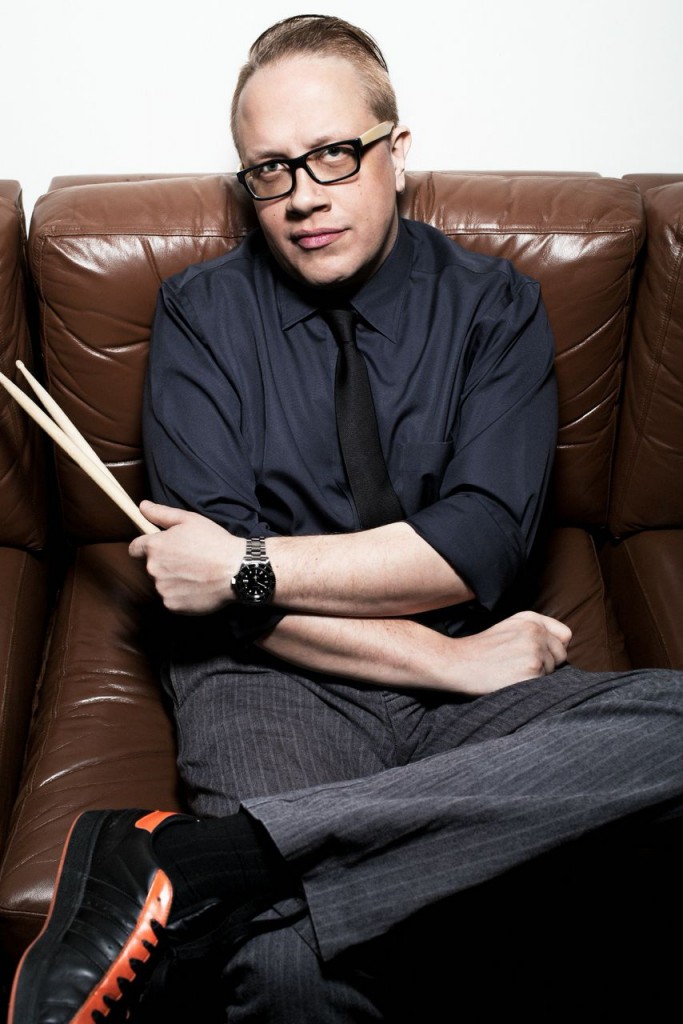 Greetings, Modern Drummer readers! This is Gintas Janusonis checking in with you to share some of the insights I've gained throughout my life and career as a musician. I'll share with you the unique challenges of hip-hop drumming, getting old school '60s and '70s funk and soul drum sounds, and my experience working with Ghostface Killah from the legendary Wu-Tang Clan, producing and recording on his new album, 36 Seasons.
For those of you that might not know me, I am an NYC-based drummer, percussionist, producer, composer, and vocalist. Throughout my career, I've had the honor and privilege of getting to work with a broad range of world-class artists, groups, and producers, in a variety of contexts and styles. All of these varied experiences (along with years of practice, study, listening, and playing) have gone a long way to informing my musical/creative choices as a drummer, and when I'm wearing any of my other musical hats.
All of the above mentioned elements come into play in my approach to hip-hop drumming. Throughout its history, hip-hop music has taken many evolutionary steps and has manifested many permutations of rhythm, style, and production methods. And as with any style of music, I believe to really master playing it, it's imperative that you learn as much as possible about the roots, history, and sound of the music, and how it was and is made. Advertisement
For example, while working with my band and production team, the Revelations, on Ghostface Killah's new album, 36 Seasons, the overall approach and concept was to create tracks that were sonically and stylistically in the realm of classic funk/soul/break beat sample-based hip-hop, but while playing and recording all the parts ourselves. The specific drumming challenges in this style of hip-hop are multi-tiered. To begin with, there is finding the right groove or pattern for a given track, and then, as crucially, getting the right drum sound for a specific groove to give it its maximum impact. To achieve this, knowledge of the grooves and drum sounds of classic soul and funk records (which are the main source materials for countless sample-based hip-hop records) comes into play. When you listen to old school soul or funk records, the pocket of those grooves is all in the dynamics.
Drummers are often guilty of confusing volume with intensity in their approach to this style of drumming. The power in the feel and sound of those classic recordings were a combination of the drummer's individual touch on his instrument and sense of groove, the way the drums were tuned/treated, and the method in which they were recorded. On the production side, we used a wide variety of kick, snare, and cymbal combinations, along with various "old school" drum and room miking techniques (like getting the bulk of the drum sound of a given track through only one or two mics) to help get these kinds of sounds. There were different amounts of muffling or ambience utilized on the drums from track to track, and I had to adapt my touch and internal dynamics depending on the sources used, to create the desired feel and sound.
I hope you guys find some of this information useful, and I just want to say it's an honor to get to share some of the ideas and concepts I utilize in my drumming and production work with you.
Thanks MD and to everyone reading. Until next time, may the funk be with you!
Listen to the lead single "Love Don't Live Here No More" below:
Photos by Daga Samitowska/Stan Oh