Showroom: Sound Percussion Labs Introduces Kicker Pro and Lil' Kicker Drumkits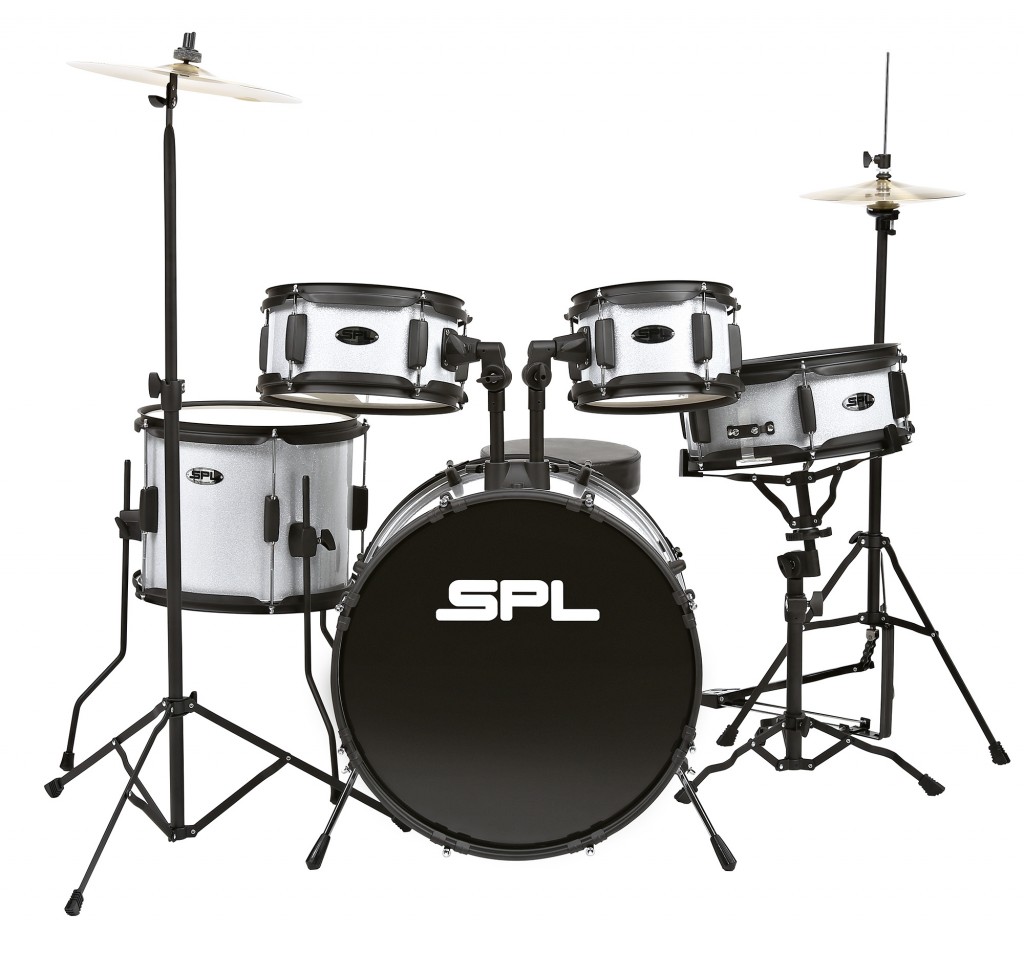 Sound Percussion Lab's new Kicker Pro is a 5-piece, student-size drumkit that combines sleek, modern design, rugged construction, and professional features including tunable drumheads, a full-size chain drive bass drum pedal, and multi-ply, real poplar wood shells. With an 18×14 bass drum, 12×5 snare, 8×5 tom, 10×5 tom, 12×10 floor tom, as well as hi-hat and crash/ride cymbals, the Kicker Pro comes with everything needed to play right away. It also includes a drum throne, stands, hardware, tuning key, set-up guide, and sticks. Featuring a silver metallic glitter finish with black powder coat hardware, the Kicker Pro is an ideal choice for students and young players.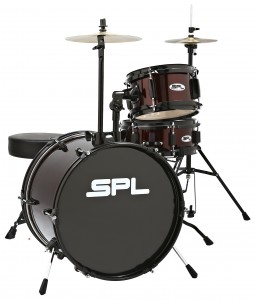 The SPL Lil' Kicker is a 3-piece scaled-down drumkit that provides the perfect introduction to percussion for children three to six years of age. Unlike some junior drumsets, Lil' Kicker kits are built to professional standards, including fully tunable, replaceable drumheads, quality metal hardware, and real multi-ply wood shells. The Lil' Kicker includes a 12×16 bass drum with pedal, 4×10 snare drum, 5×8 tom-tom, crash/ride cymbal and hi-hat, and is available in a black, white, or wine red finish with sleek, black hardware and mounts.
"The new generation of Sound Percussion Labs drums brings musical tone, professional features, and a sleek, modern look to aspiring drummers all the way down to the age of three," comments SPL product manager, Gerry Helfrich. "Research has shown that music study produces positive effects in childhood development, and SPL is proud to provide high-quality, affordable kits in both the Kicker Pro and Lil' Kicker. All of our products are designed to foster a lifelong love of music, from music education to family jams, as well as just having fun." Advertisement
The all-new Sound Percussion Labs Lil' Kicker and Kicker Pro drumsets are available at all Guitar Center stores, guitarcenter.com, and Musician's Friend. List price for the 5-piece Kicker Pro is $279.99. The 3-piece Lil' Kicker set, age graded for children three years of age and tested as compliant with all Consumer Product Safety Commission regulations, lists for $129.99.