Showroom: PinchClip Now Available in Three-Packs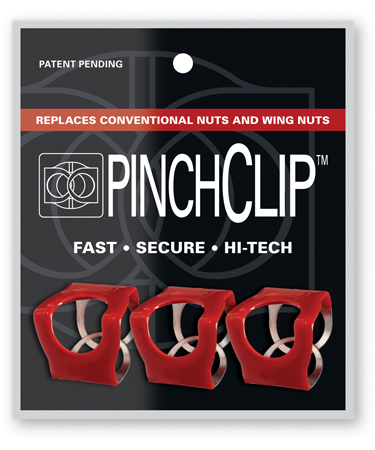 The patent-pending PinchClip, a drum accessory that replaces wingnuts on cymbal stands, is now available as a three-pack and comes in a choice of black or red finish. The PinchClip is a stainless-steel flange that makes setting up and packing up faster, and it gives drummers a better way to adjust and control the tightness of the cymbal washers. The three-packs lists for under $10.
For more information visit www.pinch-clip.com.