Showroom: Bucks County Drums' Unique Semi-Solid Drum Shell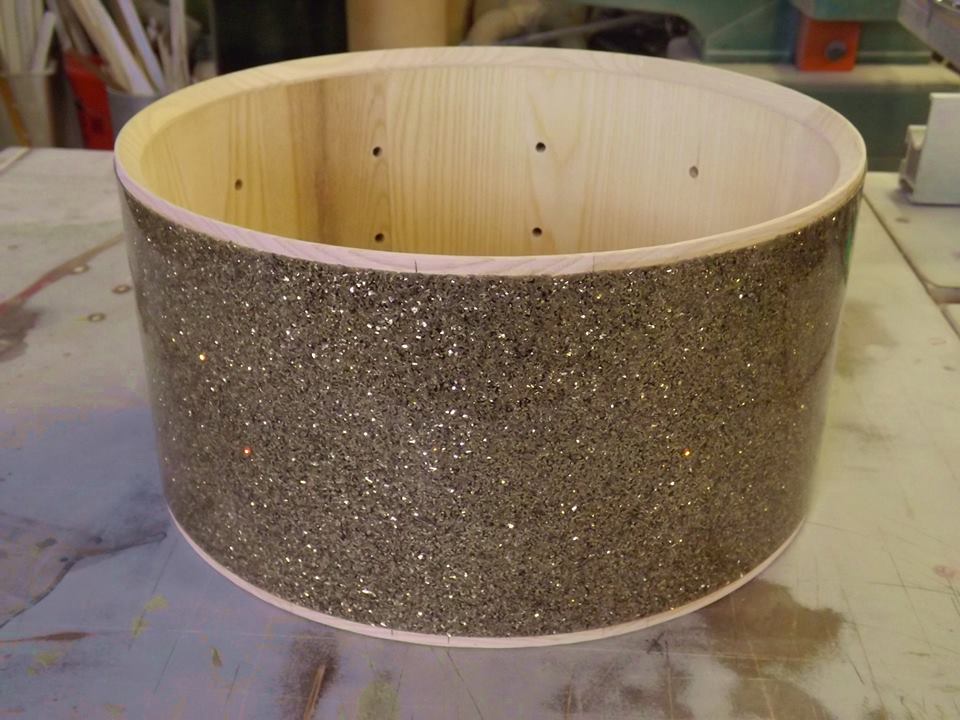 Bucks County Drums' patent-pending semi-solid drum shell fuses a solid wood shell to the interior of a super-thin ply shell. The ply shell holds the solid component intact and doesn't allow it to move. The drumhead only touches the solid section.
Kits are available in one configuration with re-rings. Snares are available without re-rings but have a solid-wood edging to allow for a wider variety of bearing edges. Snare drums are said to offer big, woody tones and/or a sharp crack, depending on the shell size and species combo. Toms and kicks are thicker and are said to have a lower fundamental tone and a broad tuning range. Typical kit configurations consist of a super-thin maple ply shell fused to soft maple, ash, poplar, mahogany, or yellowheart. Other species and exotics are available by special order.
For more information, visit www.buckscountydrumsco.com.