What You Need to Know About…Drum Cases

This article originally ran in the July/Aug 2013 issue of Drum Business.
by Ben Meyer
A great investment deserves protection, but finding the right cases for your drums, cymbals, and hardware can be tricky, because there are so many choices. Having a good handle on the current crop of brands and common models will help you in your search.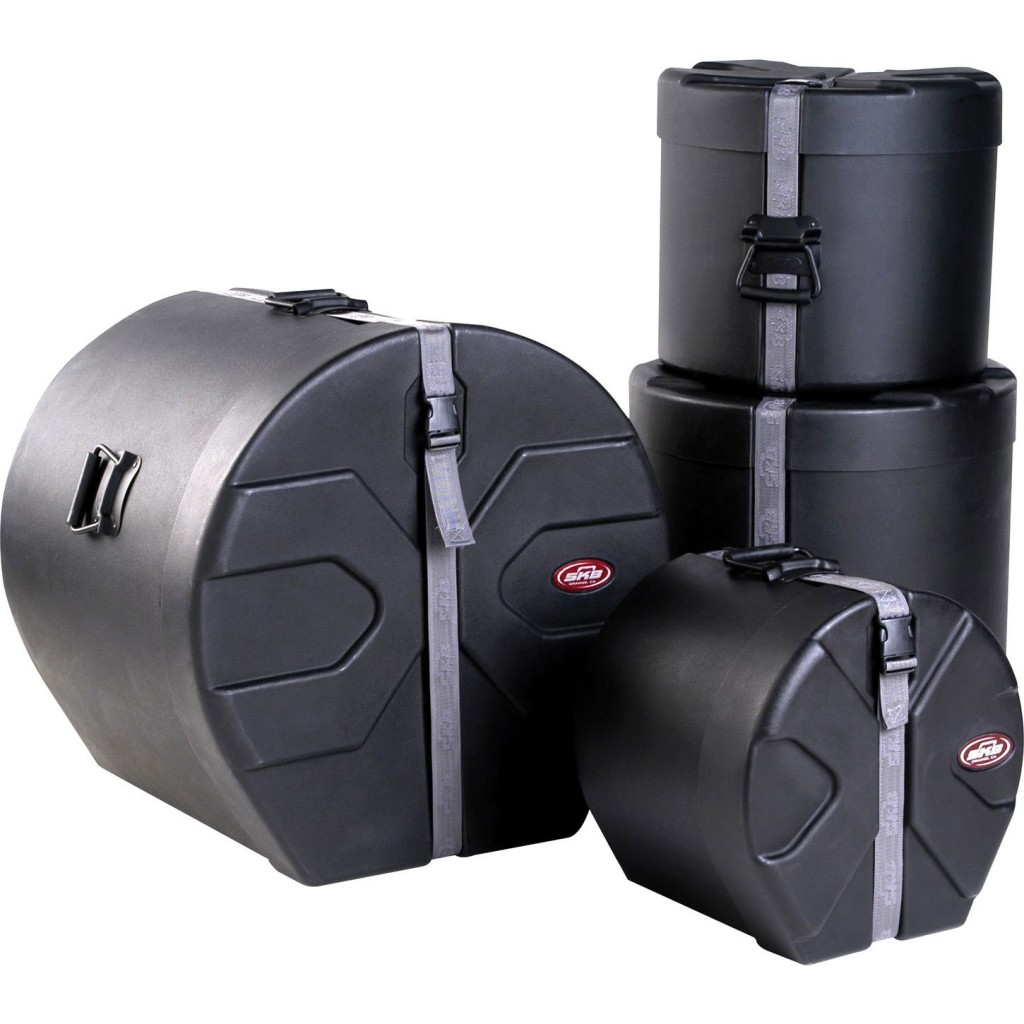 Hard Cases
Choices abound in this category, but there are a few basic distinctions that can help narrow the field—plastic or fiber, lined or unlined. Most models will employ either a hardened fiberboard or polyethylene plastic outer shell as the primary source of rigidity and to deflect rim-warping, lacquer-cracking concussions. Polyethylene shells are employed by major players including SKB, Gator, Humes & Berg, Stagg, and Impact and are offered with and without foam linings. These are among the most protective models, and they're the best choice, aside from ATA cases designed for trailer/truck transport.
Soft Bags
These offer a lighter, tighter-fitting option for drummers transporting their tools in the backseat of an SUV rather than piling everything into a trailer along with heavy Ampeg SVT bass amps and Marshall stacks. One advantage of bags is that they add less overall bulk and weight to the drum, making it easier to maneuver them into and out of cars and venues. Soft and semi-rigid padded bags are also available for most other drumset and percussion accessories, including hardware, bass drum pedals, sticks, and trigger/sampling pads. Advertisement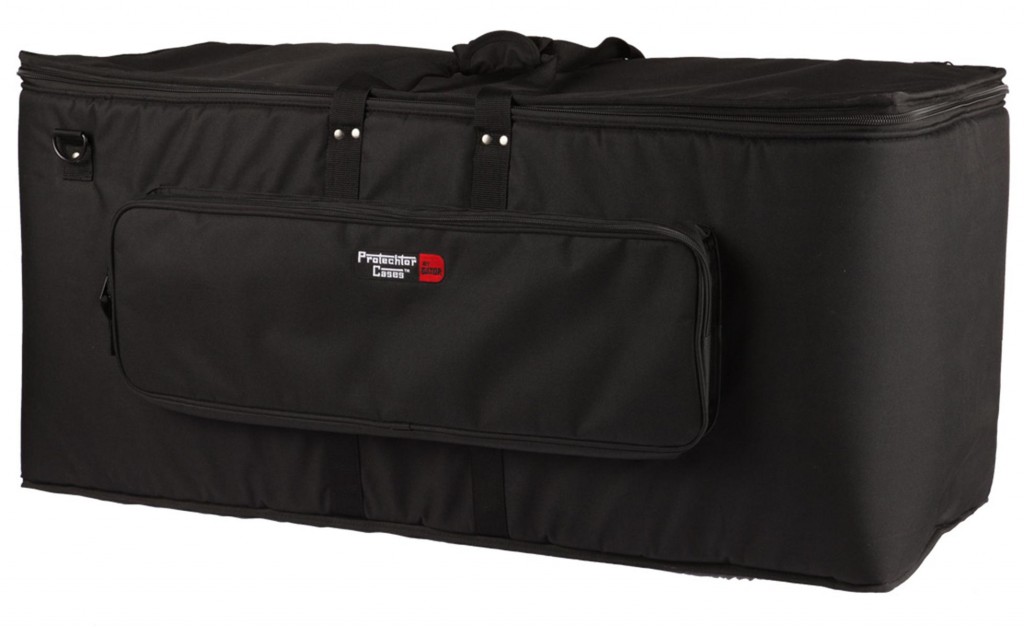 Hardware
The weight and unforgiving nature of storing and transporting drum hardware requires sturdier embroidery, reinforced wheels, and extra-tough materials to stand the test of time. There are several models of hard-bottom bags and hardware cases, with integrated wheels available. More on those in the brand breakdown at the end of the article.
Trap Cases
Trap cases are designed to hold drum hardware, snare drums, cymbals, extra heads, and accessories in one multi-compartment case. Due to their weight, trap cases can be difficult to load into and out of cars on your own.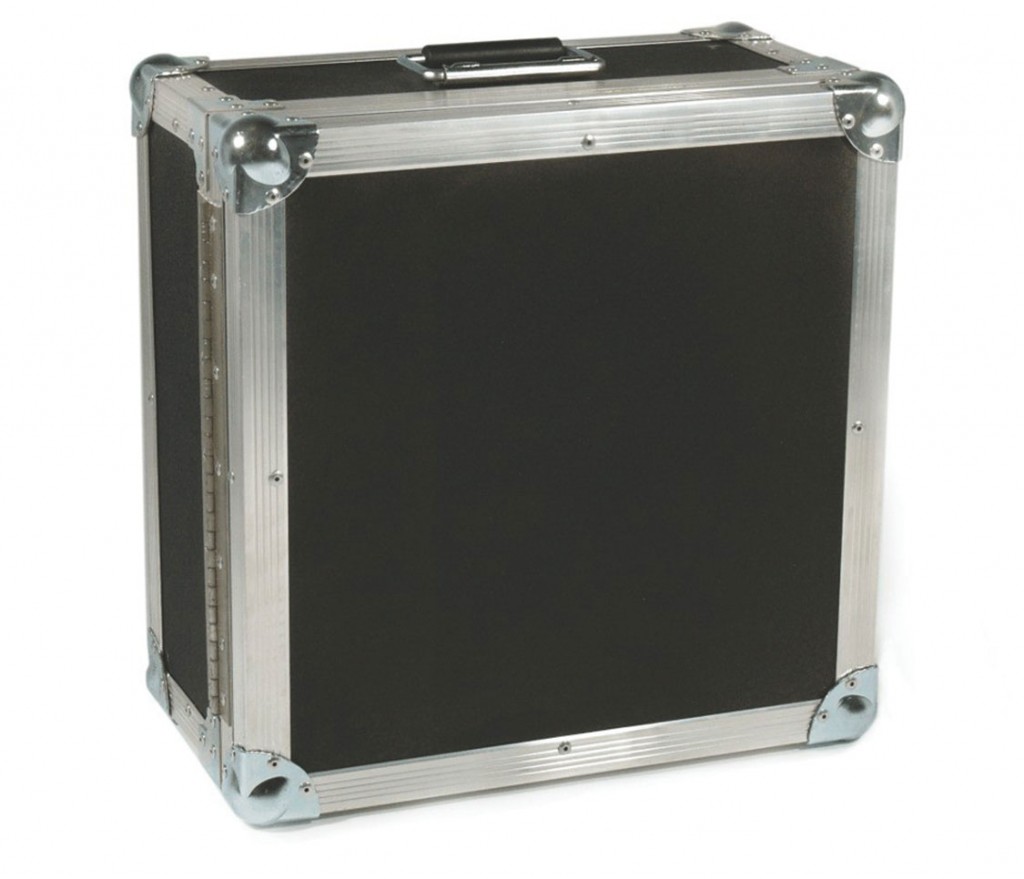 ATA Cases and Drum Trunks
These road-worthy models are the toughest, heaviest, and most expensive options, but they can fully protect your gear in the roughest situations. ATA models, which got their name due to their adherence to the Air Transportation Association's guidelines for the survivability of reusable cases, are the familiar mainstays of festivals and tours, with tough, locking latches, aluminum edges, and vinyl-over-wood construction. Advertisement
Drum trunks are typically made of ATA-style materials and are designed to accommodate an entire drumset in a few large, rolling cases. These generally have to be custom made to fit your exact drum sizes, and there are many case companies out there who do great work.
Manufacturer Breakdown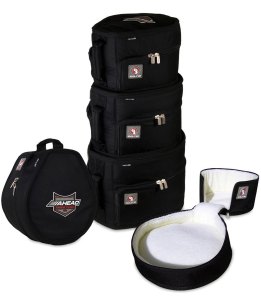 Now that you're more familiar with what's available, let's take a closer look at some of the prominent makers of drums and percussion cases.
Ahead. Known originally for its innovative aluminum drumstick design, Ahead also offers a broad selection of semi-soft drum, cymbal, and hardware cases in its Armor line. Check out the cool Ogio hardware cases with wheels and tough, integrated sleds.
Beato. A long-standing player in the market, Beato offers a full line of drum, percussion, hardware, and accessory bags in a variety of styles. Check out its Curdura line of bags, along with its original Pro I and Pro II series.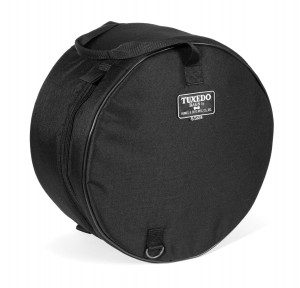 Humes & Berg. Established in 1935 as a one-man brass-instrument mute manufacturer, this company includes a smooth, protective nylon covering on its excellent foam-padded Enduro cases. Humes & Berg's classic line of Tuxedo and Galaxy bags, and affordable vulcanized-fiber models, are staples in the industry and are constructed to last for years. You should also check out the Enduro Pro line of plastic cases. Advertisement
Impact. Known for unique styling and lightweight hard-case designs, Impact also offers three lines of soft bags, including cymbal, stick, and hardware models.
Gator/Protechtor. Offering a wide variety of polyethylene hard cases and a bevy of soft bags, Gator has grown to become one of the more prolific case manufacturers in the industry since its inception in 2000. This is due in no small degree to competitive pricing and availability from nearly every music retailer on the planet. XL Specialty Percussion was acquired by Gator in 2008, and its rugged hard case and bag designs, which are now being made by Gator, are as tough as ever. A full line of drum, cymbal, hardware, and accessory cases and bags is currently available.
Kaces. In addition to a full line of drum, cymbal, and hardware bags, Kaces offers several models of snare drum and percussion-kit combo bags that are ideal for students transporting gear back and forth to school and lessons.
Mono. A relative newcomer to the case market, Mono is offering innovative, light, and very thoughtful designs that deserve serious consideration. Currently, snare drum, cymbal, and stick bags are the only percussion bags offered. Advertisement
Nomad. Known mostly for universal-depth fiber cases, Nomad also offers some lightweight hardware and trap cases that include casters, as well as cymbal and percussion models.
ProTec. Along with offering heavy-duty nylon bags in sets for complete drumkits, this company has student-oriented models and some cool wheeled multi-drum bags that are worth checking out.
Protection  Racket. Based in the U.K., Protection Racket got its start making bags for surfboards more than twenty years ago but now offers some seriously beefy semi-soft bags and interesting new designs. Check out its original line of bags, as well as the innovative Nutcase and AAA Rigid Case models.
Road Runner. A proprietary brand of Guitar Center, Road Runner offers some of the most affordable drum, cymbal, and hardware bags and cases on the market today. Offerings include two models of soft bags and molded cases that are available individually and as sets.
 SKB. The only case company that offers a lifetime warranty on hard cases, SKB is one of the top dogs in the industry, offering a thoughtfully designed collection of drum, percussion, cymbal, and hardware models. Roto-X hard cases feature nylon-lined foam interiors, and soft bags are also available. SKB's hardware cases can be loaded and unloaded from an upright position. Products are available in both the Roto Molded and ATA Freedom series. Advertisement
Stagg. This Belgian firm is a relative newcomer to the industry, and it offers some pretty interesting models at very competitive prices. Check out the unique interlocking design and super-heavy-duty handles and straps on the Professional and Beat Box series and the three different lines of bags.
And be sure to check out our other What You Need to Know About features here.