News: Aerosmith Drummer, Joey Kramer, to Debut First Rockin' & Roastin' Café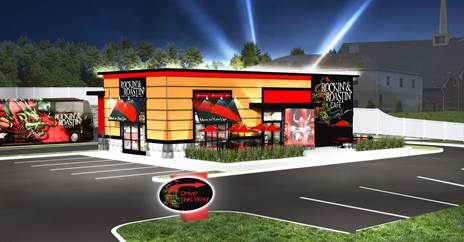 Joey Kramer, drummer for Aerosmith and founder of the Rockin' & Roastin' coffee brand, will open his first brick-and -mortar café in early 2015. Situated at the intersection of Routes 1 and 1A in North Attleborough, MA, the Rockin' & Roastin' Café will cater to the coffee faithful by offering an atmosphere laced with rock royalty. Kramer and his Rockin' & Roastin' business partners, Ron Mann and Frank Cimler, will team up with Kramer's longtime friend, auto-dealership magnate Ernie Boch, Jr., in this flagship venture.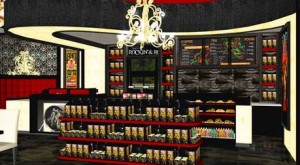 Encompassing 1,500 square feet, Joey Kramer's Rockin' & Roastin' Café will be a coffeehouse with rock star edge. As one approaches, Kramer's custom-designed Rockin' & Roastin' dragon will be reproduced into a bold sign with illuminated eyes. In a glass case visible from the roadways, Kramer's full drumkit from the recent "Let Rock Rule!" tour will be backlit and displayed. Once inside, the ceiling is lined with rock 'n' roll images and memorabilia. Dark crimson tones as well as ornate moldings and fixtures will set the stage in Kramer's coffee sanctuary while classic rock 'n' roll music videos and legendary concerts play on screens in the background. Joey Kramer's Rockin' & Roastin' Café also will boast a seasonal patio spanning an additional 1,500 square feet with complimentary WiFi.
"I've always wanted to start my own business, and I'm humbled by how far Rockin' & Roastin' has come in the past couple of years," said Joey Kramer. "Opening up our flagship café is another way that I can continue to entertain fans in new and unique ways." Advertisement