Drummer Blog: Penny Serfs' Kyle Lewis on Teching Your Own Gear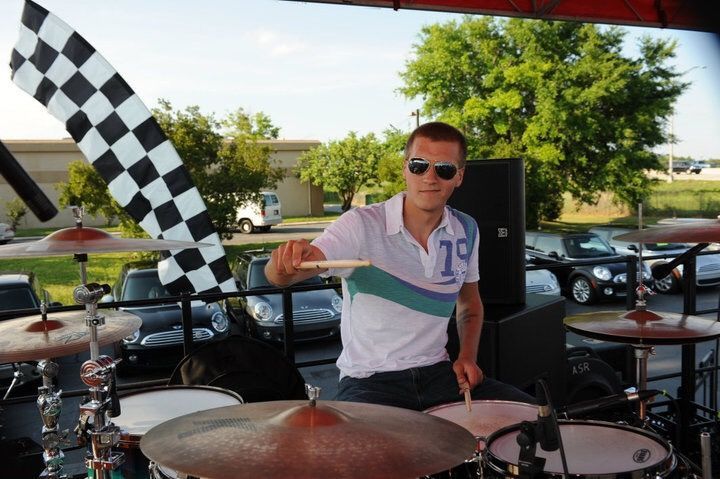 Hi everyone! This is Kyle Lewis from the Penny Serfs. We are an Iowa-based, indie-pop band excited to release our new album, Like Eating Glass, on January 20, 2015. Not only am I drumming for the Penny Serfs, but I've also been touring professionally as a drum tech for well-known artists such as indie-rock band the National and singer/songwriter/pianist Regina Spektor. I'm going to briefly talk about the importance of "teching" your own kit and give you some helpful pointers to get you started before hitting the road.
Let me start by saying a clean drumkit is a better sounding drumkit. Aesthetically and sonically, your drums will be much happier and easier to maintain if you keep the dust, cobwebs, and beer splatter off your babies as much as possible. Keep a microfiber cloth and a soft paintbrush in your stick bag. If you're on a gig and have some spare time, give your drums a rubdown. When changing heads, be sure to take the soft paintbrush and brush off the bearing edges of your drums. Any particles that decide to hang out between the bearing edge and bottom ply of the head can drastically affect the sound of your drum. It's also a good idea to brush off your lug casings and add a couple drops of lug lube while changing heads.
Spiking, or marking stands and drum placements on a rug, is also important. If you have not done so yet, give spiking a shot because it will help tremendously in a "throw and go" situation. You want your markings to stick, stay, and show on the rug, so start with a short yarn rug. Gaffer's tape is not going to hold for long on grandma's old shag rug! Advertisement
After the kit is in place and you're feeling comfortable with its position, begin to "spike." Using either gaffer's tape, thick permanent marker, or (my personal favorite) hook-and-loop fastener, place markings that outline the footing of each and every stand, leg, and pedal in your setup. Be sure to keep track of what mark belongs to what leg by using a number, letter, or color system. Cymbal stands have three legs. Use 1-2-3, A-B-C, or three colors of your choice for each leg of the stand and then assign that same system to your "spike" marks. I use a black or silver permanent marker to assign and label my spike marks and stands.
Last but not least: the wonderful memory lock! This can ultimately be your bestfriend, whether your band is playing small clubs or the Hollywood Bowl. You can place a memory lock on every tube, arm, leg, and base to make your set up quick and perfectly positioned every time.
These simple tips have served me well, so keep your drumkit in good shape by giving them a try.
For more on the Penny Serfs, visit thepennyserfs.com and www.facebook.com/ThePennySerfs.