Drummer Blog: Blondfire's Reade Pryor on Keeping Sight of What Really Matters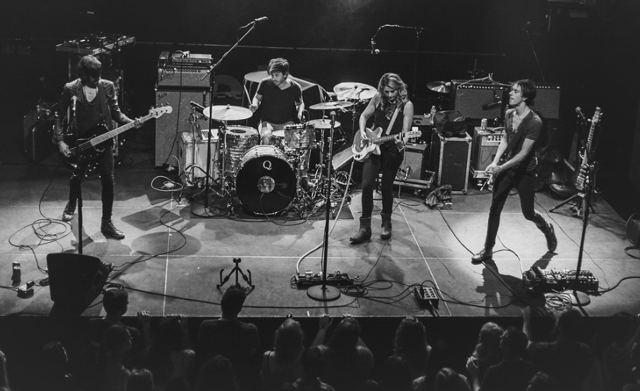 I'm currently on tour with Blondfire, supporting Relient K on a full US run. With Blondfire I get to play music that I really love, and I get to do it with some of my favorite people.
But like most professional musicians, I wear many hats. I teach privately, play in various bands, and most of all I focus on doing sessions. Most of those are done remotely from my home studio.
You know the drill—someone sends me files, I play to them, and send back what I've played. Some people who hire me have never met me, others I've known for years. Thankfully, they all trust me to deliver tracks that work for their music.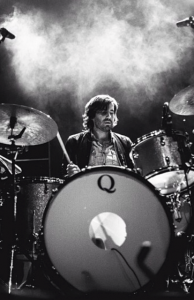 Which brings me to my point for this blog post. It is very easy to lose sight of what matters in drumming. I've been guilty of it countless times. Here's the thing: It's not about you. And that doesn't suck. In fact, it's awesome. It's rewarding to approach music selflessly, to contribute to something and find what you can do to make it great. The contribution itself could be anything. Maybe all a song needs is a wide-open kick on the downbeats. Maybe it needs nothing but sixteenth-note roto-tom fills. If you approach it from a selfless angle, it will not only end up being the best decision for the song, but also for you, because whoever you're working with will appreciate that you are mindful of their vision.
I consider myself a useful drummer. By that I mean that the areas that I focus on and that I try to improve (and I'm always trying to improve) are those that the people who hire me find valuable.
That usually means playing simply. Being careful about where to play fills. It doesn't mean playing as few notes as possible. It's just being very aware of your choices because it's all about your choices. The slightest differences in a beat or the tuning of a snare drum can make a song sound current or dated, cool or uncool. And that is pretty subjective. Advertisement
So my job is having a clear sense of my own musical identity (i.e. what I think is cool and uncool), being able to understand and predict what other musicians and producers are going to think is cool, and hopefully blending the two in the best possible way for the song—that and playing effortlessly with a click. And having great tone. And touch, of course. And don't forget dynamics! And having a wide-ranging vocabulary. And…it's time to go practice. Keep in touch!
Info on lessons, sessions, and the gear Reade Pryor uses is available at www.readepryor.com. Follow him at www.instagram.com/readepryor.