PinchClip Replaces Wingnuts on Cymbal Stands and Hi-Hats

The patent-pending PinchClip from William Feldman Studio is an accessory that replaces conventional wingnuts on many types of threaded drum hardware, including cymbal tilters and hi-hat clutches. The stainless-steel flange flexes when pinched so that the holes in its overlapping arms align, allowing the clip to be quickly applied and removed. When the pressure is released, the arms securely grab on to any threaded device.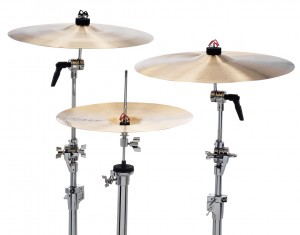 PinchClip makes setting up and packing up faster and ends the problem of looking for dropped wingnuts on dark stages. In addition, PinchClip gives drummers a better way to adjust and control the spacing and tightness of their cymbal washers.
A four-pack of PinchClips retails for under $10.
For more information visit www.pinch-clip.com.