Drummer Blog: The Lawsuits' Josh Friedman on Keeping Things Fresh and Exciting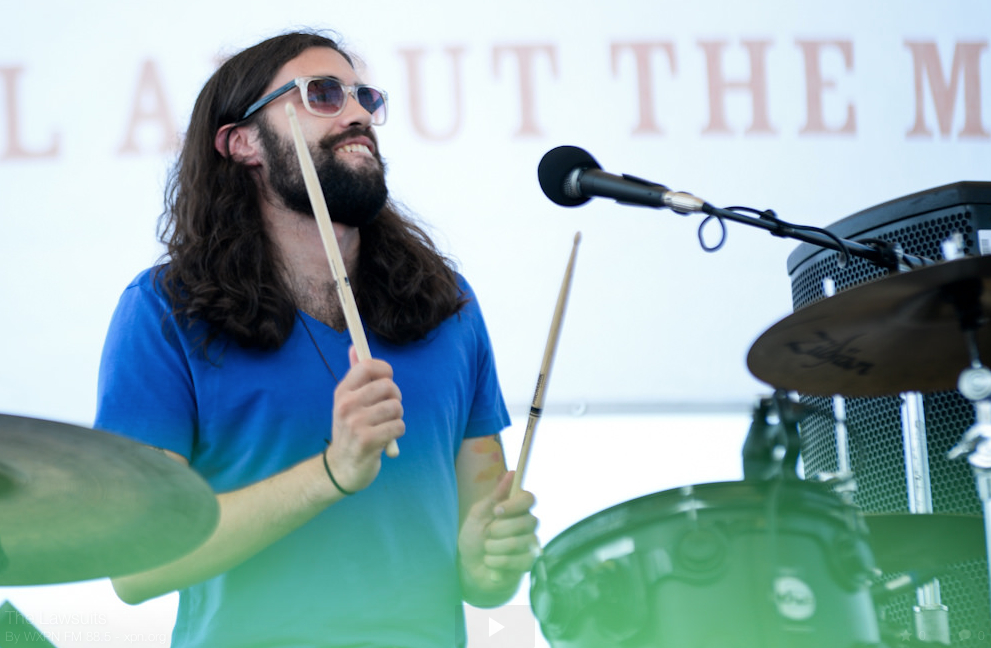 Hi! I've been playing with the Lawsuits out of Philadelphia since 2009, and I can confidently say I've grown the most as a musician while playing with this group. Early on, I always thought I had to play with a certain level of technicality and intricacy to make a song sound great. However, I've since come to learn that those things don't necessarily make a good drummer. For example, listen to Ringo Starr or Levon Helm; many of their most memorable tracks are ones when they hold down a groove that establishes a solid foundation for the song to build around.
I started my musical endeavors as a classically trained percussionist, and for a long time my forte was timpani. After a few years of playing classical, I moved behind the drumkit while becoming heavily influenced by jazz. At the end of the day I am simply a fan of music, whatever the genre. It's that openness to varying styles that has pushed me to continue finding, learning, and innovating new techniques and sounds.
Away from the kit, I work as an audio engineer in studios around Philadelphia. I've spent time in both commercial and non-commercial studio settings, which has been monumental in my learning of how pieces of a song work together to create the best possible composition. Another way to keep my craft fresh and exciting is sitting in on sessions for artists who don't have the necessary musicians available to complete their vision for a project. In these settings, it's important to remind yourself that you are there to complement their piece and not distract from it. That doesn't mean you can't lay down some tasty grooves. All I'm saying is play to what the song requires. Just because you can run fast and jump high doesn't mean you should be hurdling pedestrians on the sidewalk. There is a time and place for everything. Create the most honest piece of music possible. Advertisement
In 2013, the band I drum in, the Lawsuits, released a full-length album called Cool Cool Cool that was produced by Bill Moriarty (Dr. Dog and Man Man). Working with Bill opened my mind regarding the notion of "playing to the song." I entered that project with certain ideas of what I wanted to lay down, but as the songs evolved and new tunes were written on the spot, I found myself being inspired by reggae, pop, gospel, doo-wop, and dozens more. It was an experience that further shaped me as a musician and I'm glad for it.
On September 23, 2014, the Lawsuits released a new EP, Tumbled, which was completely self-produced and recorded by the band. We picked up right where we left off with our last release, constantly expanding on ideas and sounds. The songs sound big, yet honest, intricate, and modest. I am very excited to share this project with everyone.
From one drummer to another—if there's one thing that I can share, it's to not limit yourself. Old habits are tough to break, but keep an open mind and try techniques and styles that are out of your comfortable zone. Advertisement
For more on Josh Friendman and the Lawsuits, visit Twitter @Animal_Aaron and www.thelawsuitsband.com.
Photo by Michelle Montgomery