Broadway Drummer Dave Ratajczak Remembered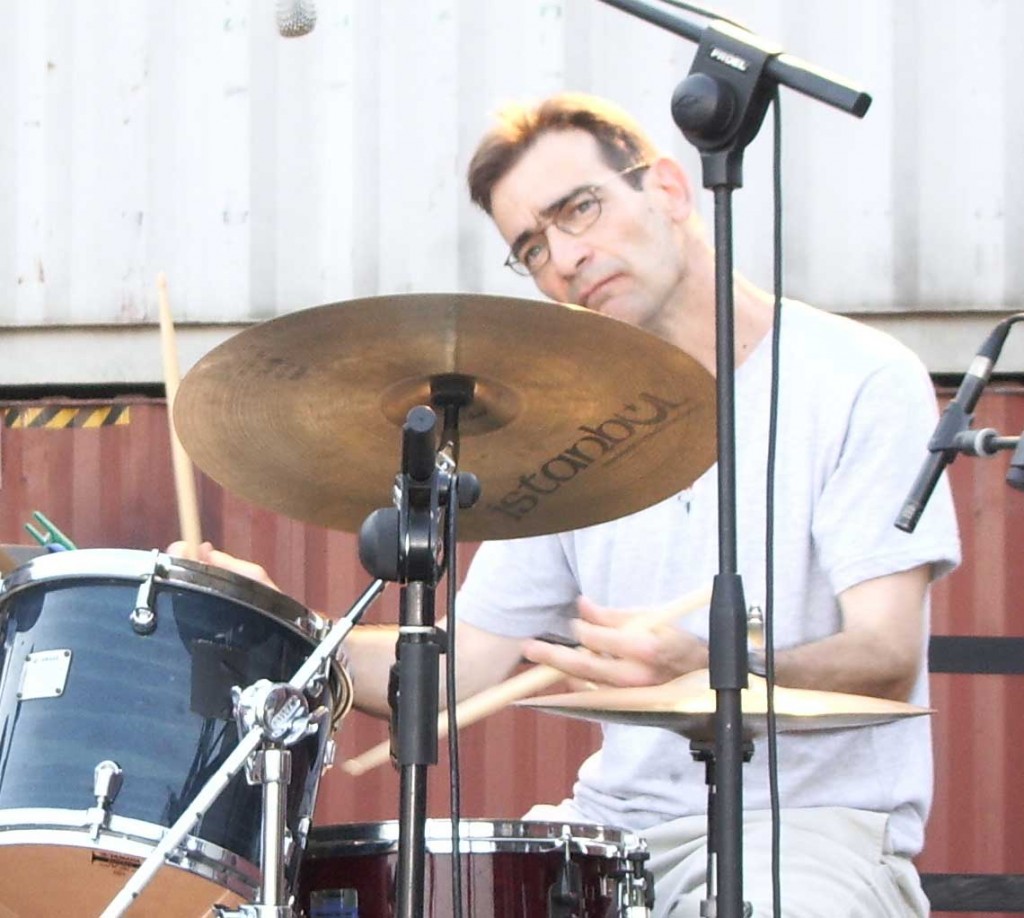 In October of 2014, the drumming community lost an esteemed member, veteran Broadway drummer Dave Ratajczak, whose credits included the shows City of Angels, Sweet Charity, Titanic, The Music Man, and Mary Poppins. Ratajczak, who was a graduate of the famed Eastman School of Music, also worked with jazz and pop artists including Woody Herman, Gerry Mulligan, John Fedchock, Audra McDonald, and Debby Boone. He recorded many TV and radio jingles and played on the soundtracks to films such as Dead Man Walking, Miller's Crossing, The Pelican Brief, and Brighton Beach Memoirs. Friend and peer Larry Lelli asked a number of fellow musicians to comment on Ratajczak's legacy, which he kindly shares with us here.
John Fedchock (John Fedchock New York Big Band)
Selfless and supportive, conscientious and caring, honest and earnest, strong and sensitive, Dave Ratajczak's great drumming genuinely reflected his beautiful personality. A close friend for almost thirty-five years, Dave was the first player I chose to build my own band around. He was so versatile, could handle any tempo, was an amazing reader, and could swing like there was no tomorrow. Regardless of any style he was called upon to play, Dave would always have it mastered in the most authentic way possible. It was always the real deal.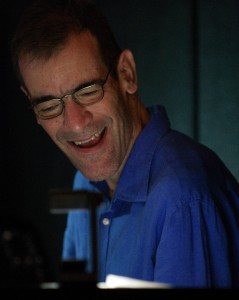 Dave's groove was as infectious as his personality, and it had an earthy quality that felt organic and loose while still maintaining unbelievable time and accuracy. And as much as he could hit hard to kick a big band, he could also switch gears in an instant, making open sections feel like the most subtle of small groups. Advertisement
Dave's sense of touch was incredible. He loved playing the softest softs as much as any shout chorus, and he relished moments where he could play sparsely, drawing the audience in and bringing all conversation to a standstill. Over the past twenty-plus years, I have played every note of my own recordings with Dave, and as much as I will dearly miss his consummate drumming, it is his true friendship and wonderful spirit that I will miss more than anything. Fortunately, I'll always be able to visit that wonderful spirit inside all the beautiful music he left for us.
Adam Nussbaum (NYC jazz great)
Dave was the real deal on many levels. He was a kind and gentle soul, a humble, gifted musician who always served the music. My sincere condolences to his family. RIP, Dave.
John R. Beck (Percussive Arts Society president)
I first heard Dave Ratajczak play with the Eastman Jazz Ensemble and in clubs in Rochester while I was a high school student. Inspired by his cymbal sound, I went home and created my own Dave Ratajczak sizzle cymbal with bent bobby pins in holes I drilled through a ride cymbal (much to my father's dismay). Many years later I had the good fortune to play regularly with Dave in the Brass Band of Battle Creek. It was like a clinic on great musicianship and professionalism at every rehearsal and concert. But my fondest memories are of sitting at the little pancake house in Battle Creek, talking about how proud he was of his kids, fun times with his family, and the music business. He was as down to earth as they get.
Jim Saporito (New York Ballet and New York Philharmonic percussionist)
Dave subbed at the ballet for me and sometimes played drums with the New York Philharmonic. He had one of the best drumset sounds I ever heard. Beautiful touch.
Wally Usiatynski (freelance New York City percussionist)
Dave would often relate playing in a big band, or any band, as driving the bus. He had all these players that he had to deliver from point A to point B, safely and on time. He had to drive down the middle of the road, to keep the time together. He looked at drumming as a responsibility to the music and to the players, not as an opportunity to show off his enormous talent. He wasn't a flashy drummer, but he didn't need to be, because, boy, could he swing! Advertisement
Warren Odze (freelance New York City drummer)
Legend has it that we play the way we are. Think smart, funny, compassionate, caring, grounded, confident, and swinging! RIP to a great friend and musician.
Ray Marchica (Broadway drummer, Mamma Mia!)
Dave and I did a lot of the same types of gigs over the years in New York, playing drums and sometimes percussion in Broadway shows, on record dates and jingles, with big bands, with small groups, and with singers. Sometimes we subbed for each other on these gigs.
The first time I ever subbed for Dave was on the Broadway production of City of Angels. Dave was the drummer. To this day that show is known as one of the most swinging Broadway productions ever. Dave was the perfect drummer for that gig—he swung his butt off! I had big shoes to fill, but he made it easy for me, because everything he played was correct. His feel, dynamics, touch, fills, brush playing, and beat were perfect. Every time I saw Dave play, he always sounded great. Go to YouTube, search his name, and see for yourself.
Over the last year or two, fellow rhythm section players occasionally got together for dinner. Usually we went to a great Szechuan restaurant that Dave discovered. (He was a self-professed food geek.) As great a musician as he was, Dave was first and foremost a family man and a friend. At our dinner hangs he always asked us about our families. He was so proud of his wife, Amie, and his two children, Matthew and Emilie. God bless you, Dave. I'll miss you, my friend. Advertisement
Charles Descarfino (Broadway percussionist, On the Town)
As a percussionist who played beside Dave for the runs of three Broadway shows—City of Angels, Titanic, and Sweet Charity—I have to say that I was always in awe of his playing. His time, feel, and musicality, and the incredible sound he drew out of the drums, were always inspiring to me. These qualities were ever-present in his playing, in every setting I heard him play, whether it was a performance we did together or going to hear him play in other settings with many of the fine musicians he worked with over the years. That I got to work with him as much as I did, I count myself as one of the most fortunate percussionists to have ever worked in New York. The aforementioned just scratches the surface of his musicianship. As a person, there's not enough room to even begin, but one of our mutual friends said to me, "Dave was the best guy anyone could be." That's a start. I will miss him dearly."
John Miller (Broadway musical coordinator)
I was playing a gig with Randy Graff, who had been in City of Angels, the show that Dave did, and when she sang her hit tune—a slow jazz shuffle—I could hardly read the notes, as the tears were unstoppable. Dave played that tune, and the entire score from that show, with such a deep groove, so much air, so much commitment, so much love, and, with impeccable time, a strong yet light touch. Whenever I found myself on a gig with Rat, I never wanted it to be over. Still don't.
Clint de Ganon (Broadway drummer, Beautiful)
Dave Ratajczak was a perfect example of how a player can be like his personality. On and off the drums, Dave was graceful, elegant, modest, witty, and warm. He was all about kindness and integrity. Everyone loved and respected Rat. I was blessed with his friendship for over twenty-five years, and I'll never forget him. Advertisement
Larry Lelli (Broadway drummer, Side Show)
Dave was one of the very first drummers I met when I moved to New York City, and I have been a huge admirer of his playing ever since. He had a deep sense of swing and an uncanny ability to kick the big band while still supporting the vocalists. He could play it all, from the softest whisper to the loudest roar. Dave's musical gifts were paralleled by his gifts as a human being, and he was ever devoted to his friends and family. You couldn't meet a gentleman with more integrity, compassion, and heart. The New York music scene has lost a treasured musician, and I've lost a great friend. Keep swingin', Dave.