DW Frequent Flyer Drumset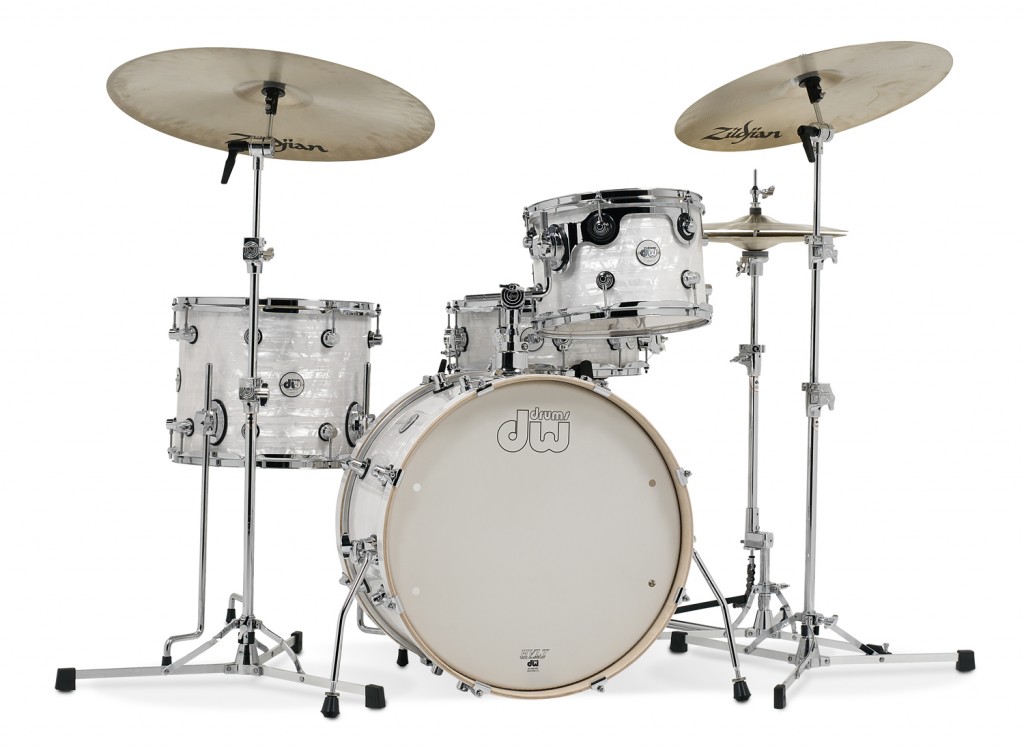 Drum Workshop has announced the addition of a new model to its line of Design Series drums, called the Frequent Flyer kit, co-designed with Peter Erskine. The travel-friendly set includes a shallow 12×20 bass drum, traditional 8×12 rack tom, 11×14 floor tom, and 5×14 snare drum.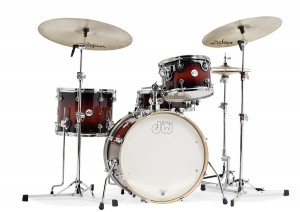 The Grammy award-winning drummer comments, "We didn't want to sacrifice sound for portability. It was very important for us to make sure that this was a recording-quality drumkit that was also perfect for the working drummer. We also created a single arm ratchet bass drum mount and low-mass spurs to minimize the weight. We're getting a lot of positive feedback from professional drummers and working drummers alike. I simply like it because it's fun to play."
DW executive vice president and drum designer, John Good, says, "It was really important to us that this kit sounded like any other studio-quality DW kit. It needed to be professional in every way. We didn't want this to be a kit that was scaled-back for weight and just sounded okay. Our shell technology is what really made this happen. HVLT shells are perfect for these sizes and they make these drums sound huge." Advertisement
Design series Frequent Flyer sets are offered in Tobacco Burst Lacquer or White Onyx FinishPly. Other standard features include True pitch tuning, STM (Suspension Tom Mount), MAG throw-off, hollow floor tom legs, low-mass spurs, ratchet tom mount, and DW heads by Remo.
Frequent Flyer drums are sold as shell packs and are perfectly paired with DW 6000 or 7000 series lightweight hardware.
Retail price for the four-piece set is $2,000.
Visit www.dwdrums.com for more information.