Drummer Blog: Papa Roach's Tony Palermo Discusses New Album and Tour (w/VIDEO)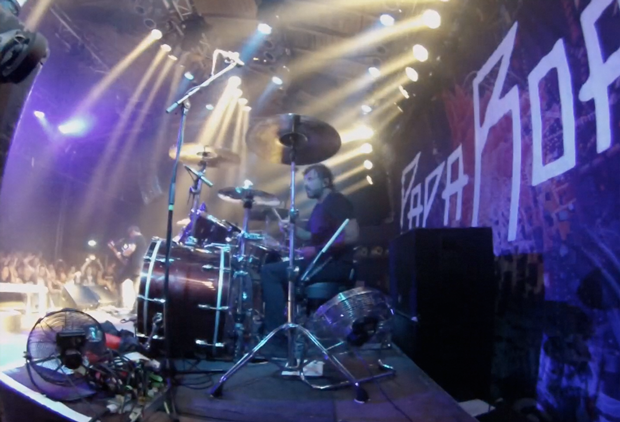 Hello, Modern Drummer readers. My name is Tony Palermo, and I play for the band Papa Roach. We are currently awaiting the release of our eighth record, titled F.E.A.R. (Face Everything and Rise). It is scheduled for a January 2015 release with the single of the same name due to hit radio October 15.
I have been playing drums in this band for seven years now. We've kept busy doing massive touring, which has gained us respect from our fans and our peers. Anyone who has seen us knows there's a level of intensity we bring to every show. The band's music and stage presence caters to the way I love to play drums. Aggressiveness, power, and dynamics are all elements I try to bring to the stage. We thrive on the excitement in a live environment, and with an unpredictable front man you never know what is going to happen.
We will be playing some shows in Louisville and Texas in October. Also starting October 24, we go to Europe with In Flames. Hope to see you at some live shows.
For more on Tony Palermo and Papa Roach, visit www.facebook.com/paparoach.
https://www.youtube.com/watch?v=qKMfR9cENBM&feature=youtu.be