Tickets on Sale Now for Dave Weckl Drum Clinic at LIDC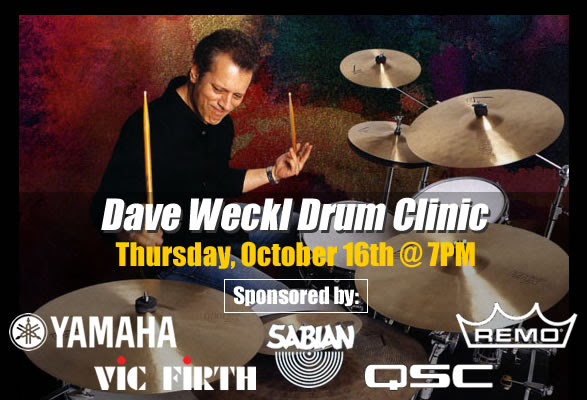 The "Original" Long Island Drum Center will present jazz/fusion great Dave Weckl in an exciting drum clinic on Thursday, October 16 at 7 pm. The clinic will be held at Five Towns College in Dix Hills, NY. Tickets for riser seats are $12.50, and floor seats are $18.50. The event is sponsored by Yamaha, Sabian, Remo, Vic Firth, and QSC.
For more information, visit www.lidrum.com.