Showroom: Proline PLDR6 Snare Rack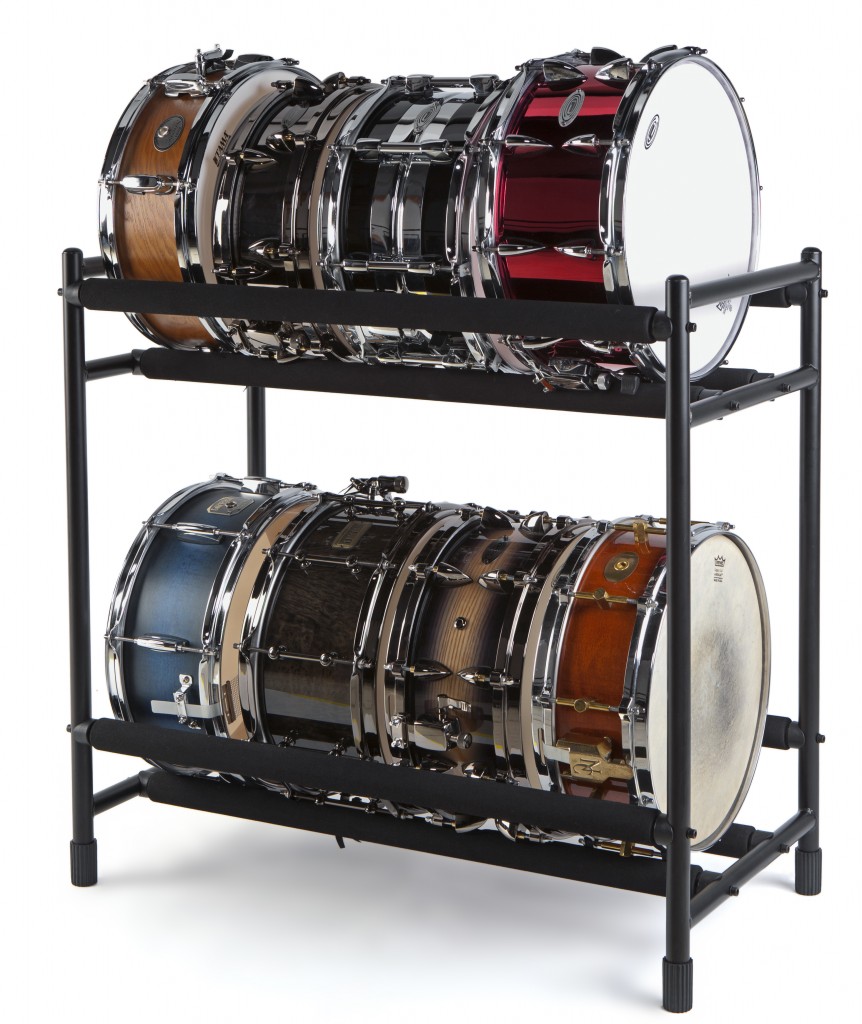 Proline's PLDR6 utility rack enables drummers to store and display multiple drums safely, without cases, while keeping them easily accessible for practice, performance, recording, and rehearsals.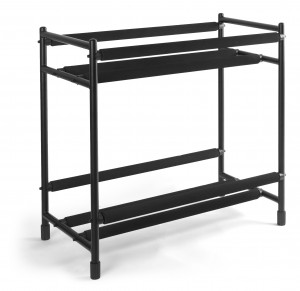 For professional drummers, the PLDR6 provides a way to display a collection of several snares or other drums in a sturdy, stable, padded rack that delivers easy, instant access. For music schools, band rooms, recording, and rehearsal facilities, the PLDR6offers a durable, purpose-built alternative to unprotected utility shelving or expensive, custom-built solutions.
The PLDR6 accommodates all sizes of snare drums, from piccolo snares to the largest, extra deep models. Its extra thick padding prevents scratching of even the most delicate lacquer finishes.
"Guitarists, bassists, and almost all other musicians have a wide range of solutions available for storing instruments on a stand outside of their cases for easy accessibility onstage, in the studio, or in rehearsal," observed Rachel Cruz, Proline Product Manager. "This is the inspiration behind the Proline PLDR6, it's the first such solution designed specifically for drummers."
The Proline PLDR6 lists for $99.99 and is available exclusively at Guitar Center and Musician's Friend.
Visit www.prolinestands.com for more information.