Los Cabos Updates Randy Black Signature Stick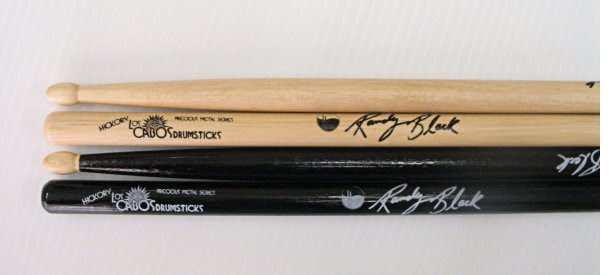 Randy Black's rubberized dipped series will no longer be available as of Sept 30, 2014. The model will undergo cosmetic changes but all dimensions will stay intact. The sticks will now have a high gloss black finish from the neck of the tip to the butt end. There will also be an option to buy the stick in the normal Los Cabos White Hickory finish.
"The reason for this change is that the first rubberized version of my stick had just too much grip. I tested them playing night after night in a live situation, then reported my experiences back to Los Cabos and together we came up with this new version, improving and fine-tuning the stick's specifications," says Randy.
For more information, visit www.loscabosdrumsticks.com.