East Coast Drum Jam Set for September 21st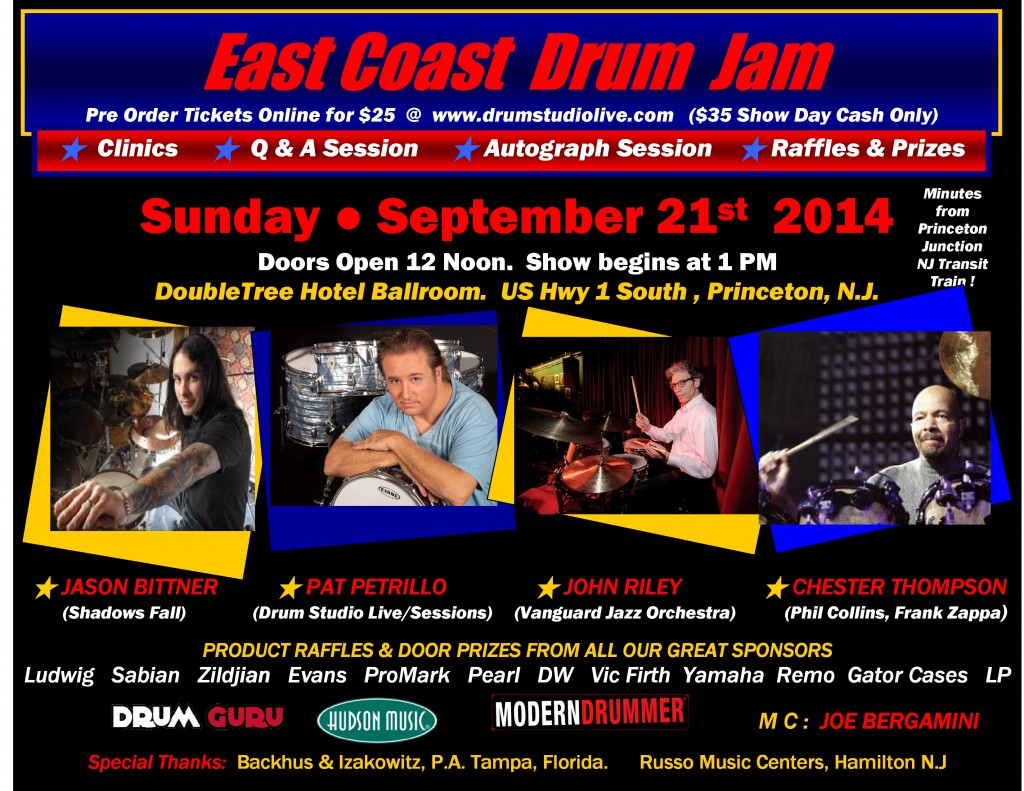 The East Coast Drum Jam will take place on Sunday, September 21, 2014 at the DoubleTree Hotel Ballroom at US Hwy 1 South in Princeton, New Jersey.
Pre-order tickets are available online for $25 at www.drumstudiolive.com, or you can purchase a seat the day of for $35 (cash only). Doors open at noon, and the show begins at 1 pm and will include clinics, Q&A, autograph sessions, raffles, and prizes.
Hosted by Hudson Music's Joe Bergamini, the East Coast Drum Jam will feature Jason Bittner (Shadows Fall), Pat Petrillo (Drum Studio Live), John Riley (Vanguard Jazz Orchestra), and Chester Thompson (Phil Collins, Frank Zappa).
Sponsors include Ludwig, Sabian, Zildjian, Evans, Promark, Pearl, DW, Vic Firth, Yamaha, Remo, Gator, LP, Drum Guru, Hudson Music, and Modern Drummer.